THERE are no longer any signs of increasing Covid infections in Barnsley, council bosses say.
The rate of positive cases in the town for the week ending January 29 is 226.8 per 100,000 people - the week before was 264.1 per 100,000.
This shows Barnsley's infections are no longer showing signs of increasing - though the council warned residents not to become complacent.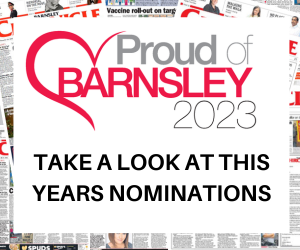 A spokesperson said: "Even though rates are levelling, we must work to protect the people most vulnerable to severe infection in Barnsley by continuing to reduce transmission.
"For now, it is vital we all continue to follow the national restrictions to protect ourselves and those around us as much as we can by staying at home except for essential reasons.
"Many people continue to suffer severe illness, people continue to lose their lives to Covid-19, and people continue to lose their loved ones."
Latest figures show there are 106 patients in Barnsley Hospital with Covid-19, bringing the overall figure since the start of the virus to 2,240 - there are currently eight on ventilation.
A total of 512 patients have been admitted to the hospital as of January 24.
Since the start of the pandemic there have been 680 deaths within 28 days of a positive Covid test - 105 of those have come this year.