A WORLD-RENOWED choir managed to raise 'critical' funds totalling more than £18,000 after singing together online for 13 hours non-stop.
Barnsley Youth Choir's members have been unable to meet up for almost a year due to coronavirus restrictions, putting their essential fundraising attempts on hold - cash which keeps the group running.
Last Friday around 250 of the 400 children and young people in the choir took to Zoom to sing together for a total of 13 hours - and they raised more than they imagined they could.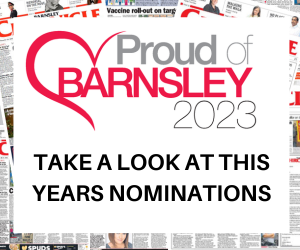 The choir's artistic director, Mat Wright, told the Chronicle: "This year has been really tough for everyone, in particular those in the arts sector, and fundraising is important every year because we're a voluntary organisation.
"The singathon was designed to keep the choir afloat - we have running costs and money was getting tight because usually we would be able to hold events and concerts, but obviously this year that wasn't possible.
"It was critical that we raised money - I don't think the choir would have folded, but we would have had to hold back on some events.
"We've done more online events now than we have when we were able to do face-to-face meetings - it's been so important for the children's mental health to keep going."
Mat was hoping they may be able to raise around £10,000 if they were lucky, but after almost doubling their original target he admits he was humbled by the response.
Throughout the night the members of the choir sang for 13 hours, with 11 guests joining at different times to hold talks and workshops with the youngsters - an act Mat says cannot be downplayed.
"The kids were just fantastic - when you're at home you can just drop off and fall to sleep but they didn't, I'm immensely proud of them," he added.
"I want to say a massive thank you to the guests who got involved - when you've got someone from the US coming into the call at 1am in their own time to speak to the children, it motivates them to keep going.
"We were hoping to raise, if we were lucky, £10,000 but we've managed to raise more than £18,000 - it's amazing and it allows us to keep the choir running until at least September time, I can't thank everyone enough."
Singer Tom Masters joined the choir around seven years ago and admits that without the group he wouldn't be where he is in his own music career.
The 22-year-old added: "By raising the amount we did, we surpassed all expectations that we had.
"The money doesn't just support the children in the group now, it also ensures the future of the choir.
"Obviously so many people have been hit hard by the lockdown and for people to donate as much as they did it shows how kind they are.
"Everyone is struggling money-wise but they still managed to get behind us - we're so grateful for all the support people have shown through tough times.
"I joined the choir about seven years ago now and I know I wouldn't be where I am with my own music without everything that BYC provide."