GAME birds in Barnsley's beauty spots will be given a 'much-needed' chance to flourish after years of being targeted by shooting parties thanks to new legislation announced this week.
Tighter rules will mean grouse moors - including those including Range Moor at Langsett and Dark Peak near Dunford Bridge - will no longer see the routine burning of heather on some of the borough's most ecologically-sensitive sites following widespread calls from campaigners and Barnsley East MP Stephanie Peacock.
Gamekeepers set fire to heather in order to create an optimal breeding habitat for game birds which are shot for sport - though the contentious act has been linked to widespread environmental damage.
The MP spoke at a debate in Westminster Hall stating that a promised ban on burning peat moors was 'long overdue'.
"The government dithered over the pledge it made last year, which the committee on climate change described as a 'low cost, low regret' action, to reduce our carbon emissions," she said.
"What we need is real leadership, which, unfortunately, the government appear incapable of providing."
Almost three-quarters of England's peatlands are damaged or degraded, according to a study by National England, with heather burning being a key driver.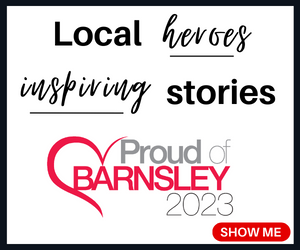 Since the government's pledge was made, Ban Bloodsports on Yorkshire's Moors, a campaign group against grouse shooting, has compiled more than 600 reports of peat moorlands being set alight by grouse shoots across Yorkshire - including Barnsley.
Luke Steele, a spokesperson for the group, added: "In the midst of a climate emergency there is no justification to allow fires to be set on any carbon-rich peatlands.
"It's past time to put an end to the burning of peatlands for grouse shooting - a practice which degrades fragile ecosystems, releases climate-altering gasses into the atmosphere and worsens flooding in communities downstream from grouse moors.( "With hundreds of fires set on grouse moors on local heather hills since the government pledged a ban in October 2019, every single fire set signals the failure to deliver on that.
"Grouse moors are woefully under-regulated so we welcome the announcement that burning on fragile blanket bog will no longer be routinely allowed in many areas.
"This is a much-needed change."
Shooting leases - granted on Yorkshire Water-controlled land such as Range Moor - have led to a 'wildlife crisis', according to the group, but the stay of execution has been granted on all the utilities firm's land.
A spokesman from Yorkshire Water confirmed a review into its tenancies has been completed and changes are being implemented as a result of shooting concerns.
"Our tenancy agreements already include a clause which automatically terminates the lease of anyone convicted of a wildlife crime," they added.
"However, we have reviewed this to make them as robust as possible to ensure a zero-tolerance approach to wildlife crime."
Anyone caught flouting the public space protection order (PSPO) - which is in place for a minimum of three years - will be given on-the-spot £100 fines or face prosecution through the court system if they opt against paying.( There are exemptions for private residential areas but any land that has a public right of way or public access is included in the scheme.
Local gamekeeper Richard Bailey, who was part of the team who helped combat widespread fires in 2019 near Dunford Bridge, also praised the new guidance.
"We need to do all we can to reduce the risk of wildfire," he added. "The last fires released an estimated 26,000 tonnes of CO2 over the three weeks they burnt - that is equivalent to the annual emissions of 19,000 cars."