A YOUNGSTER who has been litter-picking in her neighbourhood every single day since the lockdown is determined to keep it clean.
Ten-year-old Emily Smith, of Helston Crescent, Monk Bretton, was inspired to start her clean-up mission after seeing residents ditch their rubbish on the floor near where she lived.
Emily told the Chronicle: "I just saw all of the rubbish on the floor and wanted to help pick it up.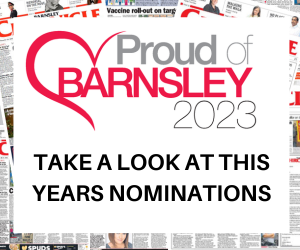 "I love animals and wanted to make sure they were ok and had no rubbish in their homes."
Emily's mum, Adele, hopes this will inspire other youngsters to be proud of where they live.
"We're so proud of her - me and my partner alternate on who is on litter-picking duty with her because she loves it.
"She's always been interesting in helping others and absolutely loves animals which I think has inspired her a lot.
"The Dearne Valley Park team have been brilliant by providing us with bin bags and equipment so that we can do this often.
"I just hope Emily inspires other children her age to get stuck in and care about where they live.
"I'm sure she'll be carrying this on for as long as she can because she really enjoys it."
Sarah Dewey, of the Dearne Valley Country Park group, added: "Through word-of-mouth and via social media, the group has mushroomed to more than 30 individuals helping to keep the park attractive for walkers, runners, cyclists and fishermen.
"Park users often thank the volunteers, distinct in their yellow and green hi-vis jackets, and some like Emily are asking how they too can get involved which is brilliant."