VOLUNTEERS at Barnsley Main Heritage Group have hit out at vandals who broke into their premises for the second time in a matter of weeks on Sunday night.
A number of items - including two lawnmowers which helped to keep the site's grounds neat during lockdown - were taken during the raid.
Sarah Dewey, media manager of the group, told the Chronicle: "They won't get much for what they stole but for us the loss is big - all of our volunteers have had to fundraise to get the kit.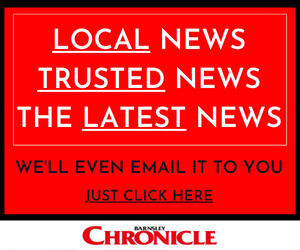 "They even sprayed the fire extinguisher into the pop-up museum - the volunteers have put a lot of effort into it and this is what happens."
Sarah says that the second break-in won't deter volunteers from keeping the area in good condition, and that all tools are now stored away from the Oaks Lane site.
"Five years ago the site was derelict but the volunteers have turned it around - it's become invaluable during lockdown," she added.
"We've always been supported by the local community and volunteers have kept us going during the pandemic.
"There's so much damage and it's heartbreaking to a small and totally committed group of volunteers.
"Thank you to those rallying around to help us clear and secure the units."