Daryl Dike says he has 'no idea' where he will be playing after Barnsley's current season ends.
The 20-year-old American international striker has made a major impact since arriving on loan from Orlando City on transfer deadline day last month, scoring three goals including a spectacular winner against Birmingham City on Saturday.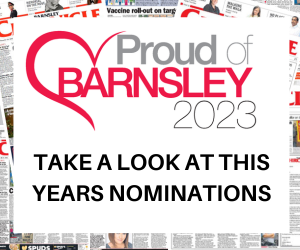 The Reds have a fee agreed to buy Dike at the end of the season.
Dike told the Chronicle: "I live in the moment. I just wanted to push the team up the table and grow as a player, learning tons of things that are different to the MLS. I have stepped out of my comfort zone.
"At the end of the season I will look at my opportunities. Going back to Orlando, staying in Barnsley, going anywhere else – I have no idea what's going to happen right now. I will just do what I can do for the rest of the season and think about the summer when it comes."
Barnsley chief executive Dane Murphy played a key role in signing his compatriot.
He told the Chronicle: "We're keeping in constant contact with Orlando.
"We need to see how the season plays out. We don't want to detract from what is happening on the pitch.
"Orlando have been great for allowing us to bring in Daryl and use him as we see fit. There is a buy option and we will discuss that later.
"We have a very strict policy and we would never add a buy option if it wasn't possible for the club to enter into.
"He's a 20-year-old kid, a year removed form university. He had an outrageously successful first season in the MLS but the Championship is a different world. He's come to a new country in the middle of a pandemic with no friends or family. That's testament to him that he can fit into this environment and create a whole new team of friends so quickly."
Dike's parents were both sportspeople while his brother and sister have each played international football for Nigeria. He admits adapting from the MLS has been a challenge but believes he is well-suited to that style of play.
"With my parents and my genes, I have been lifted with my athleticism.
"The Championship may suit me but I know I won't just get by by being big and physical, you have to be good with the your feet and technique and brain.
"I have grown already in that way."
Dike is yet to play in front of an English crowd.
He said: "Last season, we had limited capacity crowds so there were 2-5 thousand then more in the play-offs.
"It was nice.
"Growing up, I idolised English football and the fanbase. Soccer is growing tremendously in America but you want to be part of the culture of it in England.
"It's something I would love to experience. At the moment, I am experiencing it on a little scale – connecting with fans on social media.
"It would be very different if Oakwell was full but we have to make do with the way things are right now."
Head coach Valerien Ismael has said Dike should get more protection from referees.
The striker said: "Sometimes emotions get high in the game. I like to be biased towards myself and say 'oh it's a foul, it's a foul' but the referees have taken classes and I trust their judgement.
"I may not agree with every call but I just play my game and keep moving forward."