Valerien Ismael admits he lost his temper for the first time with his Barnsley team at half-time in Bournemouth but says their second half performance in the 3-2 win was one of their best displays.
The head coach said the two goals netted by the hosts, who came from behind to lead at the break, came from 'idiotic mistakes.'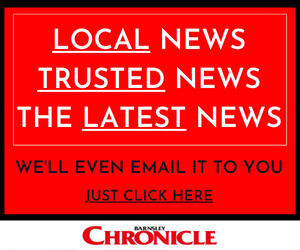 But he was delighted after the interval as goals by Dominik Frieser and Carlton Morris won the game.
Ismael said: "The first ten minutes were very difficult because Bournemouth played very well and we were tired, with the travel in our legs. But the first goal gave us a second breath and, after that, we dominated with excellent pressing. But, I don't know why, we conceded goals with two idiotic mistakes. We killed our worked and we needed to do something at half-time.
"We were not happy with some performances and we needed to give a signal to the guys that we don't travel five hours here and five hours back to lose.
"It was the first time I was really angry. But the second half, with the mentality, desire and conviction was a brilliant performance.
"I was a little bit loud in the dressing room. I just told the guys we waste our time if we play like that and we ruin the good work we have done. If we lose, we have to lose with another attitude. They changed in the second half and I am very delighted.
"The goal from Frieser was important to give the belief that we can come back in the game.
"We were lucky at the the end but we got the three points and we keep moving with our momentum."
Frieser said of his manager at half-time: "He was a little bit angry, he screamed a bit but it was good because we were unbelievable in the second half and we won the game. I have never seen him like that before but he knows we can play better. We stopped playing after our first goal. He said afterwards that he never wanted to see a first half like that again.
"Eleven unbeaten games is unbelievable and this was a fantastic win. Everyone is so happy. I think this was our best performance so far."
Barnsley remain sixth, five points clear of the teams outside the play-off places. Ismael said: "It is only just a moment. The Championship goes really really quickly. Every week you can win or lose nine points. "It's a great feeling and we're in a very good position but the job is not done.
"I told the guys the chance is there to finish the job but we have to keep going.
"We can see the light of the tunnel with the international break but we need two more big efforts. All the players are together and focused."
Ismael praised his substitutes Herbie Kane, Callum Styles, Daryl Dike and match-winner Morris.
"It was a big impact from the bench, especially Herbie Kane, I think it was his best performance. The bench won the game again. Stylesy, Dike, Carlton Morris – we have so many possibilities."
Goalkeeper Brad Collins rushed out of his box several times to collect long balls, missing the ball three times but he and his colleagues managed to scramble it away.
Ismael said: "I am very proud of Brad because this is what I want from my 'keeper. We need to find another solution because we know the opponent plays more in behind and we need the 'keeper to protect the centre-backs. I accept that sometimes he made mistakes but, the most important thing was the reaction to the mistake. That was really important because he kept going and he saved us twice. He played with courage and stayed brave."
Jordan Williams started the game in place of Styles at left wing-back but was taken off at half-time.
"It was very difficult for him. We thought he deserved to play from the beginning but he had a difficult day. Tomorrow is another day. He will have a chance again. I know his quality. Every time he has come on he made a big impact. Today was not his day but Stylesy came in and did a good job and that's why we are a team."