Valerien Ismael says Barnsley will appeal Alex Mowatt's red card from their 3-1 victory at Wycombe Wanderers, adding that referee Darren Bond 'lost control' of the game.
Mowatt was sent off for a tackle on Scott Kashket at 2-0 with 15 minutes to play. He will be issued with a three-game ban unless Barnsley's appeal issuccessful.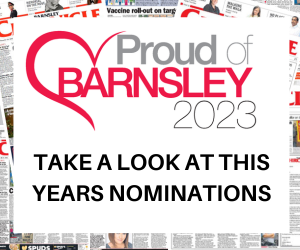 Ismael said: "It was never ever a red card. It was the feeling on the pitch that Wycombe tried everything to influence the referee. Some situations were embarrassing.
"The referee completely lost control and we have to appeal the decision. It is injustice and I hate injustice.
"We all think it was never a red card. If you say it was a red card you can give in every game in the Championship, three red cards to each team. It was not a bad foul, it was a proper duel.
"He tackled the ball, without a straight leg. We cannot accept it. We have to stay fair in football.
"I am happy with the win but concerned about the red card because it's not right."
Overall, Ismael was pleased with the result which lifts Barnsley to fifth in the Championship and extends their unbeaten run to 12 games.
"It was exactly what we expected, a fight against a Wycombe side who play with a never give up mentality. We stayed strong and scored at the right moments."
Cauley Woodrow opened the scoring with a penalty after Michal Helik was pulled back. Ismael said: "It was exactly the same situation as against Nottingham Forest (when Helik did not get a penalty). It proves it was a penalty last time. Now we get the reward."
Daryl Dike got the next two goals, either side of Mowatt's red card before a late consolation.
"He has the momentum. We are very delighted that he is in our team. It is a good feeling for him to be a part of it and have an impact on us."
Dike added: "It's great to get on the scoresheet but, more importantly, it's great to get a win and keep the momentum going.
"We know every game will be a battle and coming into the game, with Wycombe's position, it would be a battle. We adjusted our style and got the result.
"It was a questionable red card and we knew we would have to dig deeper. My second goal gave us extra momentum to hold on for the win."