BIG-HEARTED barber Tony Batty has been inundated with almost 1,000 Easter eggs after launching an appeal to help cheer up local sick children.
Tony and his friend Liam Hardcastle launched a Christmas toy bank to ensure that no child would go without on Christmas Day and decided to do the same for Easter.
"I can't believe the response we have seen. My spare room is full to bursting with Easter eggs," said Tony.
"An Amazon delivery turned up at my house the other day, and when I opened the parcel there were 48 Easter eggs in there. I was completely shocked.
"People really seem eager to help and I want to say thank you to everyone who has donated so far."
The eggs will be delivered to Barnsley Hospital, Weston Park, Sheffield Children's Hospital and Barnsley Hospice.
"We went into lockdown a year ago and I think people are really reaching out to help their own during this time.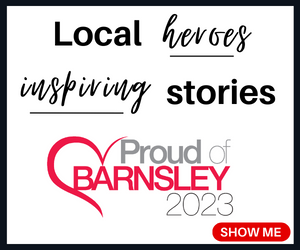 "The response makes me really proud to be from Barnsley."