A KICKBOXER from Thurnscoe is one of the poster girls for a new campaign to close the 'gender sport gap' in primary schools.
Armani Bladen, 13, of Stotfold Drive, has been kickboxing for more than four years and is a year eight student at Astrea Academy Dearne in Goldthorpe.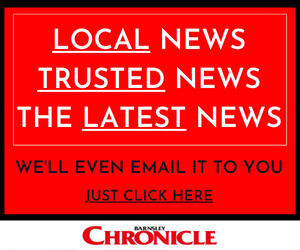 Aptly nicknamed 'Armani The Blade', the teen has won a number of competitions and was selected as one of Totally Runable's - a social enterprise company which works with girls and female school staff to build confidence in sport - role models after working with them at school.
She is now one of seven girl role models for sport, and posters will be going to more than 350,000 school pupils - her mum, 34-year-old Gemma Fearn, said she couldn't be more proud of her daughter.
"We are extremely proud of Armani - before lockdown she had an amazing year winning multiple open championships," she said.
"She was selected as one of Totally Runable's role models after working with them in school and they saw her achievements.
"She wants people to know that no sport is just for boys it's for everyone."
Vicky Conway, the school's vice principal, added: "Armani plays an active role in the group which aims to tackle self-esteem issues that lead to low aspirations and progress formulated by social media and peer influences, which leads to poor attendance and engagement in some girls.
"As a sporting role model Armani thrives in this setting sharing her experiences with other pupils in the group."