A COMMUNITY group founded in response to the coronavirus pandemic will close after delivering hundreds of food boxes across the borough.
Community Angels, headed by Joanne Birch, her daughter Ashley Jay Laughton, and helped by ten-year-old granddaughter Frankie Jai Laughton, was set up last October following the news that the country would be thrown into another lockdown.
However last week, Joanne, 54, from Dodworth, announced the group would be ending after requests for support dried up.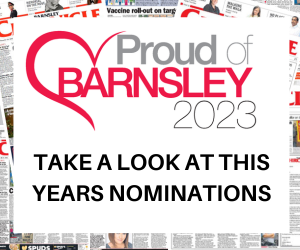 She told the Chronicle: "This is a bittersweet feeling because we absolutely loved what we did and the relationships we developed along the way but it's definitely a positive sign for our community that people are getting back on their feet.
"We will be re-donating our remaining stock to a homeless charity so that nothing goes to waste and will be used for good.
"I'll also be keeping some of the stock in case someone still needs vital support."
Joanne has vowed to continue her community work in other ways including helping the elderly in her neighbourhood.
"We're determined to still play an active role in the community with our projects to help the elderly and families whenever possible.
"It has been a pure pleasure to help our community and we have made some lovely friends along the way and we hope you will all keep in touch and remember we are not far away if you need our support, we will do our best to help.
"We would also like to say an absolutely huge thank you to all our kind donators because without all the kind-hearted people, we would not have been able to do what we set out to do last year."