A PAIR of teens who went the extra mile to make cricket more accessible for young people have raised more than £1,000.
Freya Littlewood and Georgia Durkin, both 16 and from Worsbrough, joined forces to support the newly formed Derek Littlewood Foundation.
The foundation was named after Freya's grandad Derek who was a well-loved and devoted member of the Worsbrough Bridge Cricket Club.
In his honour, the team set up the foundation in the hope they could raise funds for disadvantaged children to pick up the sport.
Last week, the pair walked 26.2 miles, for more than nine hours, across the borough from Worsbrough, through Birdwell, Hoyland Common, Elsecar, White Lane and Dodworth to name a few.
Alan Littlewood, 49, Freya's dad, shared his praise of the two teens and hopes it will encourage more young people to get back into cricket.
He told the Chronicle: "The Derek Littlewood Foundation aims to help underprivileged and deprived children get access to cricket in Worsbrough.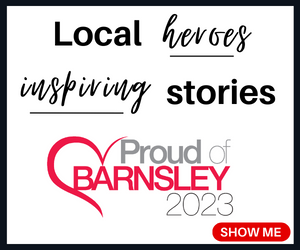 "Both Freya and Georgia play cricket for the club and wanted to do something to help children who can't always afford the kit, equipment or fees to play the sport.
"I think this spurred them on when they found it tough. As a club, we're so proud of them and what they're doing for the community.
"People really rallied behind their campaign and they ended up raising more than £1,100 for the foundation.
"They've always been massively invested in the club and even coach the Under 9 teams.
"The girls were shattered when they had finished but were overwhelmed by the support and donations they have received.
"All money raised will help disadvantaged kids in the area access cricket at Worsbrough."