Jack Shutt is looking forward to a third season in the Yorkshire first team squad.
The 23-year-old spinner from Elsecar has been playing for Yorkshire in their pre-season matches. He has been training throughout the winter and hopes to add to his 14 first team games this season.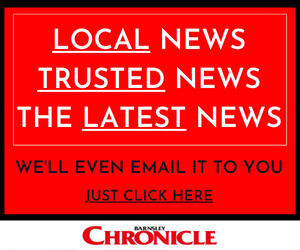 Shutt told the Chronicle: "The preparation has been pretty good, to say we're in a pandemic. We've prepared as well as we possibly could. We have got a lot of indoor training done then we've been outdoors for a couple of weeks playing pre-season games. We've been training at Headingley for a few months, whenever the rules have permitted it.
"It's been a much more normal pre-season than last year when I was bowling into a net across the road from my house (at Elsecar Cricket Club).
"We have a strong side.
"When you look around the squad, there is a mixture of experience and inexperience but there is a lot of talent and a lot of international players so I don't see any reason why we can't challenge for trophies."
Shutt played his first three First Class matches last summer, having been involved in the Twenty20 Blast for the last two seasons. He said: "I wouldn't say I have set expectations or goals.
"It just depends what cricket I play.
"Whatever cricket I play in whatever format, I just want to take that chance.
"It's not clear when I will play or how much. I know I have to play well for the second team to earn a place in the first team. Last season I got my first taste of First Class cricket and I learned a lot.
"That has shaped how I practice now and I try to take what I have learned forward in my game.
"I have tried to improve my consistency in red ball cricket. Generally I have been working on my batting and trying to fine-tune my existing skills."
Director of cricket Martyn Moxon added: "Jack has worked hard again this winter. It's down to him now to trust what he's worked on in matchplay situations. Hopefully Shutty can keep developing. He's still young, he's still learning his trade. But we are seeing progression each year and that's all we can hope for. He's a player with huge potential and hopefully he will continue to develop."
Shutt is hoping to play for the first time in the One Day Cup, the 50-over competition which will take place in July and August at the same time as The Hundred – the new 100-ball competition which is set to feature some of the biggest names in world cricket.
Shutt, who has not been selected by one of The Hundred teams, said: "It's something all the lads will be looking to play in but there is a limited number of spaces with overseas players and England players. But we'll all watch with interest to see how it goes in its first year. The top white ball players will be in that so the One Day Cup will feature a lot of young players who wouldn't normally have got a go.
"I haven't played a One Day Cup game yet so hopefully I will. I want to play in that competition but we'll see what happens. I have had success in that format in the second team."
Shutt is looking forward to fans hopefully returning to games soon.
"In 2019 when I first played for the first team, in front of full houses, that was a very different experience to when there's no one in because of Covid. Every county cricketer will be looking forward to having fans back in the ground because of the atmosphere and it just makes it more of a spectacle."