Barnsley woman Bethany England is delighted to be back in the England squad after suffering a severe concussion last month which she says was the 'scariest moment of my life'.
The 26-year-old from Kingstone was playing for her club Chelsea in the Champions League against Atletico Madrid in Monza, Italy when she sustained a head injury which resulted in 16 hours of amnesia.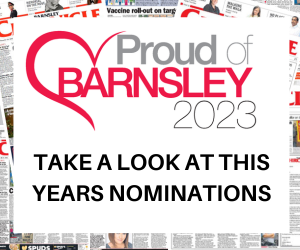 England told the Chronicle: "It's a day I will never get back.
"It was an accumulation during the game, I took about three or four blows to the head then I just didn't know where I was. It was the scariest time of my life.
"I woke up the next morning in hospital in Italy with no memory of the previous day. I couldn't remember the warm-up, the game – or even what I had for breakfast. It's really strange to watch the highlights of the game and see me playing but have no memory of it happening.
"Luckily we have a very good medical team who stayed with me in Italy and took care of me.
"I saw a top neurologist in London who advised that I should have three weeks off because it was so severe. You only get one brain and I have to look after it.
"I can understand why there is a lot of research going into head injuries at the moment and it needs to be taken seriously. I have had a concussion before but nothing like that."
England then missed five matches including the League Cup final win – a fixture in which she scored twice last season – before returning off the bench against Birmingham City on Sunday.
She said: "I was gutted to miss the final. I was a big part of us winning it last season.
"It was a very sad day for me but thankfully the girls did the job.
"For all the games I missed, I felt helpless on the sidelines because I felt physically fine but couldn't help the team."
Bethany will be looking to add to her eight caps and two goals as England play friendlies against France in Caen tonight then against Canada in Stoke on Tuesday.
Phil Neville has been replaced as England manager by Hege Riise, who will also take charge of Great Britain at this summer's Olympic Games in which England is hoping to play.
Bethany said: "This camp is a bit more exciting with two games because previous camps haven't had many games with us not having any qualifiers as it's a home Euros next year and with Covid cancelling some friendlies.
"They are both great teams and it will give us a good indicator as to where our squad is at the moment, with new coaches taking over from Phil and leading into the Olympics.
"I am still learning, I am still relatively new in this environment.
"I have been involved about a year and a half now but there have been a lot of changes in that time. I will give my all and hopefully the coaches see something in me that they like."