A PENISTONE man is set to realise a lifelong dream next week as he embarks on a 7,500-mile coastal walk around the country.
Jim Morton, 60, became fascinated with the idea of being the first person to walk around the coast of mainland Britain aged just seven, when his dad received a book of the road one Christmas.
The walk will take him through England and Scotland and he will visit every lighthouse along the way.
While Jim won't be the first person to complete the challenge, he said he is looking forward to realising his childhood dream, more than five decades later.
Jim, from Cubley, was due to begin the challenge on January 4, but was delayed due to the pandemic.
He now hopes he will be able to set off on April 12, when lockdown restrictions are lifted.
"I did have to change the route to accommodate my April start date," added Jim. "I had intended to start at the Humber Bridge and walk to Scotland, but if I started on that route now it would mean I would get to Scotland just as winter hit, which I think would be very difficult.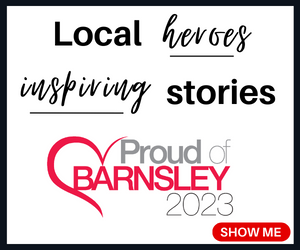 "With this in mind, I decided to start and end my challenge in Penistone.
"My wife, Sue will accompany me in our motorhome so I don't have to camp every night.
"Overall I am looking forward to it. It's taken me 53 years to get to this point and now I can't wait to set out and take in all the sights."
Jim's challenge will take him more than a year to complete, and he will raise money for the Gurkha Welfare Trust.
To keep up with Jim's progress search 'I may be a while' on Facebook and Instagram.