Valerien Ismael says passing 70 points will have 'a very very important psychological effect' on his Barnsley team following their 2-0 win over Middlesbrough.
After second half goals by Alex Mowatt and Daryl Dike, the Reds are fifth with 71 points and five points clear of the sides outside the play-off places.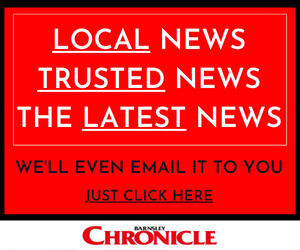 Ismael told the Chronicle: "It is only three points but it means we crossed the 70 points line which has a very very important psychological effect for the guys.
"At the end of the day, all the matters is we got the job done. The first half was sleepy and without intensity. The opponent was very organised and tried to take the time out of the clock and take out our intensity. We didn't put pressure on them but we were stable in defence except one situation with Toby Sibbick (a mishit back header which led to a George Saville chance).
"We completely controlled the second half and as usual set pieces made the big impact. We scored at the right times and won the game."
Mowatt's opener went straight in from a corner. Ismael said: "We have tried that for a few games, we have had a few goals and some disallowed. Today it worked. We can score at any time in the game. We just need to stay in games, put pressure on the opponents and score at the right moments."
Winger-back Callum Brittain added: "Alex has done that a couple of times but they have all been given as a foul.
"Middlesbrough are a tough team and, after a flat first half, we were dominant in the second half and it was good to get the win."
Ismael thought Middlesbrough goalkeeper Marcus Bettinelli should have been sent off for rushing out of his box and tackling Dike.
"It was a shock for me but it's lucky that this situation doesn't effect the game. We'll move forward and forget it but it's another big, big mistake by the referee."
Middlesbrough manager Neil Warnock said: "I don't think Barnsley will get away with playing like this two seasons on the trot. They have to go up this season and ruffle a few feathers.
"I don't think they had any idea of how to break us down today. Then the first goal we conceded, I think my misses could have done better with that.
"Barnsley deserve everything they get. But I don't think some of my lads would enjoy playing in the team. I hope they go up, me. I love it here. I am glad I only have to come here once. They are not like my Sheffield United team, they don't think about anything except hoofing it straight away."