Barnsley have 'first right' on Daryl Dike and being able to afford his agreed fee does not depend on promotion to the Premier League, says chief executive Dane Murphy.
The 20-year-old American has made a huge impact since signing on loan from Orlando City on February 1, scoring eight goals in ten starts including five in his last five appearances.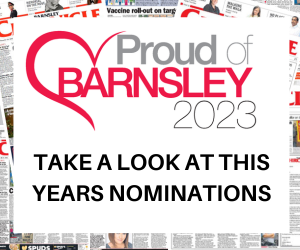 He has played a key role in Barnsley moving into the Championship's top six, five points clear of seventh, with five matches remaining in the season.
Premier League clubs such as Everton and Arsenal have been linked with the USA international striker.
But Murphy insists the Reds have a clause in the deal which means they can buy Dike ahead of anyone else, as long as they can agree personal terms.
Murphy told the Chronicle: "We have first right and we can sign him if we pay the fee that was agreed.
"The right to buy him is ours until we choose to use it or not."
Murphy says missing out on promotion and the money that brings would not exclude the Reds from signing Dike permanently. He also rubbished reports that the fee was around £15million, after previously saying it was closer to fees the Reds have paid in the past.
He said: "We need to see where we are at the end of the season but it's not at all contingent on us going to the Premier League at all."
Some reports have claimed that Dike's loan will expire on April 21, so after Barnsley's trip to Huddersfield Town on Wednesday, as the MLS season is re-starting. Murphy said: "It is not true. He will stay until the end of the season, including the play-offs if we get there. Orlando have a call-back option on May 2 which was in place because, when we did the deal, May 5 was the end of the window for MLS but it's now been pushed into June.
"The call-back option is there but we will have him all season.
"I would be very surprised if they took that option the way things have gone for Daryl, us and Orlando."