Valerien Ismael admitted his Barnsley side were 'not really there' and deserved to lose in their 2-0 loss at Coventry City.
The hosts scored in the ninth minute then secured the win in injury-time as the Reds delivered one of their worst performances in recent months.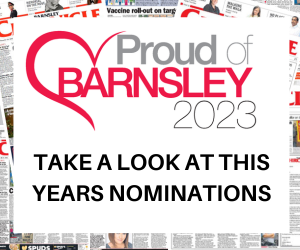 Ismael said: "We did not do enough to win today. We were sloppy in the first half, we were not really there and didn't have the intensity. We conceded the early goal and then it was easier for them to defend.
"We didn't have a corner in the first half and we did not create enough chances. In the second half we tried to push but we could play for two hours and not score in this game. Coventry deserved to win and we deserved to lose. If you play only at 80 per cent it is not enough to get the result.
"Coventry stood deep and tried to close all the gaps and they did it well. We had to be clinical but we weren't and we didn't put the ball in the box enough.
"I wasn't sure if the second goal was offside but it doesn't matter now.
"The Championship is a fight every time. I have never had an easy game here and today it was the same.
"It is a good warning to raise the intensity and desire to get the points on Wednesday at Huddersfield.
"It is good that we have a quick game on Wednesday after Saturday so we don't have any time to think about the situation."
Defender Mads Andersen added: "It is a bit disappointing. Coventry were well-prepared, they were good on the second balls and we missed about ten per cent of our game. In the Championship, if you are not 100 per cent, you lose.
"It is OK to be disappointed for a bit but we have to look forward. There are four games left and cannot go under the grave because we lost this match."
Barnsley remain sixth, four points clear of seventh-placed Reading with four games to play.
"It is all in our hands. We are still in the perfect position and now the focus is on the next game against Huddersfield.
"In our position you have to stay at 100 per cent. You feel that after the rest of our performances so far that the opponent respects us and we have to do more.
"I am confident with the guys. They are disappointed but we analyse, raise the intensity and desire and we will bounce back."