Barnsley's staff and players have come out strongly in opposition to the proposed European Super League and striker Carlton Morris says the Reds' promotion push is 'a perfect example of the fairytale story that they are trying to close the door on.'
Twelve clubs, including six from the Premier League, have agreed to join a new European competition which would have 15 permanent members who would never be relegated.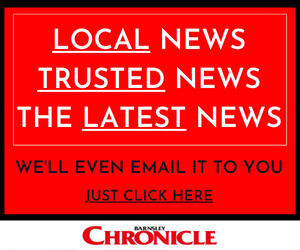 It could replace the Champions League and puts those clubs' participation in their national competitions in doubt, sparking overwhelming condemnation from the UK government, leagues, associations, coaches, pundits and fans' groups.
The news broke during Barnsley's game against Coventry City on Sunday then the players watched Gary Neville's criticism of the proposal on Sky Sports on the bus back from Birmingham and were 'nodding along' says Morris.
He told the Chronicle: "What we're doing is a perfect example of the fairytale story that they are trying to close the door on. We are all overflowing with motivation at the moment but, if this gives the lads some more, we'll take it. Leicester City were in League One drawing at Mansfield away then a few years later they were the Premier League champions and getting to the Champions League.
"It would take away a competitive edge and have a detrimental impact on the football pyramid which is, in my opinion, sacred. I can't see any way in which this can be positive."
Reds head coach Valerien Ismael caused surprises in his playing career as he won cups with Strasbourg in France and the German double with Werder Bremen. He says that kind of story would be less likely after the formation of the Super League, which he is 'completely against.'
Ismael said: "Since I was six or seven years old, I wanted to play in the Champions League and dreamed to play in a stadium with the fans and have an emotional connection with them.
"To create this new league is artificial with no history. We already have big leagues and the Champions League.
"I was surprised and shocked. It is a business decision without involving anyone else especially the managers and the players who I feel for because they are getting the frustration.
"It is not in the values of football which are togetherness and closeness.
"To go your own way in a pandemic, is a bad sign. I am completely against the Super League. When the president of Real Madrid (Florentino Perez) says it is more attractive to play against Manchester United, it is disrespectful to Leicester City or West Ham United who have had fantastic seasons and will deserve to be in the Champions League if they finish in the top four. It is selfish.
"Everyone struggles with finances now, but it is important to stay together.
"It is not a problem if you have an owner from America or somewhere else, they just need to love football and not only business."
The league now looks set to be cancelled with the majority of teams withdrawing.