Dane Murphy is expecting Barnsley's success this season to make it easier for them to sign players in the summer, whether they reach the Premier League or not.
The Reds are attempting to get to the top flight for the second time in their history and first time since 1997/98, after almost being relegated in the previous campaign.
Murphy told the Chronicle: "I would hope it is easier to attract players now.
"I can't imagine with the way this club has progressed at the end of last season and now this season, that we wouldn't be a more attractive club for young players.
"I think we can now attract talent from domestically and outside the UK that maybe before said: 'Barnsley, why would I go there?'
"From speaking to agents and representatives outside the UK, Barnsley have made a mark.
"We should be able to recruit in a way that has been unseen since I arrived (in 2019)."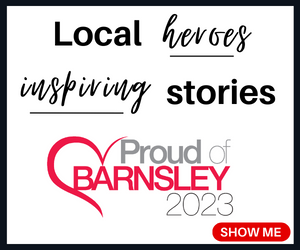 Murphy is expecting more money to be spent this coming summer transfer window than in January this year or the previous summer, but does not think the market will return to the way it was before coronavirus and behind-closed-doors football hit the industry hard.
"I would assume it will pick up a little bit but I think it will still be a slower and quieter market because people are still uncovering the damages of the last year or so.
"It's been a reality check for a lot of clubs. Some of the spending needs to be reined in for the good of the game and sustainability of clubs.
"You want there to be interchange and deals to happen but I have taken the temperature and I don't think it will be back to normal yet in the summer."
Barnsley are hoping to keep their current squad together in the summer and strengthen it with new signings.
Post-Brexit immigration rules – which require players from EU countries moving to England to have a certain number of 'points' based on their club and international experience – mean that Barnsley would not have been able to sign star centre-backs Michal Helik and Mads Andersen under the current system.
They are not ruling out more arrivals from EU countries but have started to pay extra attention to other markets such as the MLS from where they signed star striker Daryl Dike on loan in January.
Recent changes have made it easier for players from North America to get a work permit as long as they have some international experience.
Murphy said: "With the new immigration rules, we have to expand our horizons. That includes North America, South America, Central America, Africa and Asia.
"The recruitment rules there have changed a bit which does make it a bit easier for us.
"The US market is appealing because there are so many good athletes that can make a difference in the Championship.
"The issue is you have to be at a really high standard to get the amount of points to get a work permit.
"You basically have to be a regular in the national team or a very young international like Daryl.
"We've monitored that market in the past but now we have to dive head first into it and get a deeper base on it.
"Those markets have the ability to push us forward and to grow the club."