DANIEL Nardiello scored more than 100 goals in his 16-year professional career for ten different clubs but his favourite is the winner for Barnsley in the League One play-off semi-final at Huddersfield Town in 2006.
The Reds had lost 1-0 at Oakwell to their near neighbours but won 3-1 at the John Smith's Stadium as, an early Paul Hayes strike was cancelled out, Paul Reid and Nardiello secured the 3-2 aggregate victory.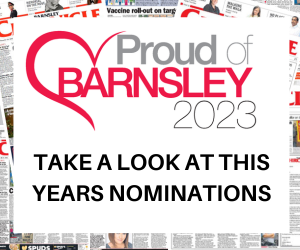 Nardiello, now a financial adviser, told the Chronicle: "It still gives me a buzz to think about it.
"To score the winner in a local derby in the play-offs, right in front of our fans – it's my favourite goal I have ever scored.
"I have scored some important ones, but that is the top one.
"Huddersfield were favourites and the better team in the first game.
"We had nothing to lose in the second game, believed we could win it, rode our luck and managed to win it.
"It was a fantastic evening and something that, when I speak to Barnsley fans, they always remember."
He also scored in the final as Barnsley beat Swansea City to reach the Championship. The two clubs meet again in the play-offs semi-final next week.
"Swansea was the first club I played for on loan and I got my first Football League experience for them.
"But we beat them in the final and, when they meet again, I will definitely be supporting Barnsley that day."
Nardiello had four spells at Barnsley, playing 134 games and scoring 33 goals. He said: "I loved my time at Barnsley. They are definitely in my top one or two clubs. I had a great relationship with the fans and being at the club was a really good experience."
He has enjoyed watching the Reds compete for promotion to the Premier League this season.
"It's been phenomenal, what they have achieved with the budget they have compared to other clubs in that division.
"The lads have played outstanding football and it's all stemmed from the management. It's great to see.
"When I was playing for Barnsley in the Championship, the target was to stay up and never the play-offs because of the paying power of other clubs in the division. I am pretty sure the goal will have been the same the season so they deserve a hell of a lot of credit for what they have achieved.
"No one predicted this.
"It would be great if they went up. It's a tough ask but they can definitely do it.
"If they manage to get to the final, you have to think with their momentum, they will be very difficult to stop.
"I have learned from playing in play-offs over the years, it's anyone's game and an equal chance for both sides."