Rory Fallon is the Swansea City under 16s coach so will be supporting the Welsh club in their play-off semi-final but still has plenty of affection for their opponents Barnsley who gave him his chance in English football.
The former striker is expecting 'two tight and tough games' as clubs he played for compete on Monday then the following Saturday in the Championship play-off semi-final.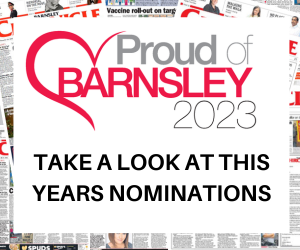 Fallon told the Chronicle: "I watched Swansea's two games against Barnsley this season and I wasn't convinced they would get into the play-offs but, after that, they went on an unbelievable run and Swansea had a real dip.
"It's exciting for everyone but, as I know, the play-offs are a lottery. I think the games will be very tight.
"I think it's the best outcome for both clubs to play each other in the semi-final, because the other two teams are very strong and probably would have been very difficult to beat over two legs whereas, in a final, anyone can win.
"Barnsley have done so well to go from nearly going down to this. It shows the power of a good manager and he's done a fantastic job. These will be two really hard games for us."
Fallon was one of several New Zealanders brought to Oakwell in the late 1990s and early 2000s. He played 58 games for the Reds, scoring 11 goals then left in 2003. He said: "I still keep an eye on Barnsley. They are club who gave me my first opportunity.
"Coming from New Zealand to Barnsley, the culture was very different and so was the weather. But my dream was always to be a professional footballer in England and I realised that with Barnsley so I will always be grateful to them. I was very green when I arrived but I learned a lot.
"The first few years were really good but the last few years were a nightmare because we went into administration and went through a lot of managers."
Fallon moved on to Swindon Town then Swansea, for whom he scored a spectacular goal against Barnsley in the 2006 League One play-off final, but the Reds won on penalties.
"It was a great spectacle for the neutral. Our team definitely underachieved. We should have gone up without play-offs. In a penalty shoot-out, it's just who fancies it on the day. We were down on the night but I don't look back on it with bad memories because Swansea were always going to get up eventually and I always believed I would get to a higher level as well. I scored a great goal in that game so I came out with a positive. I always felt games like that were just preparation for something bigger."
Fallon then played in the Championship with Plymouth Argyle and Ipswich Town, as well as in the 2010 World Cup with New Zealand, before retiring in 2017. He now combines his role in the Swans academy with a post as assistant manager for his country.