Valerien Ismael thanked Barnsley supporters for the 'amazing atmosphere' at Oakwell and insists his side can overturn the 1-0 deficit in the second leg at Swansea City on Saturday.
The Swans got the only goal just before half-time – with Ismael claiming scorer Andre Ayew was offside – then the Reds missed some big chances after the break.
Ismael said: "I want to thank the Barnsley fans for an amazing atmosphere. It felt like 30,000. It is a big reward for everyone to finish the season at Oakwell with such an incredible atmosphere.
"The players felt that atmosphere in the first 20 or 25 minutes with a lot of mistakes in transition. We didn't play well in the first half.
"The goal was a big frustration because the player came from an offside position.
"The second half was a lot better, we focused on our gameplan and we should score with Brits (Callum Brittain), Cauley (Woodrow) and Carlton (Morris). The fans were with us. We should have had a penalty for handball at the end."
Ayew easily beat Michal Helik to score but Ismael said: "He came back from an offside position so I can't blame the defender. The defence did their job, they stepped up the pitch but the linesman did not do his job."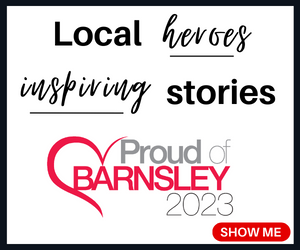 Ismael believes the Reds can win in Wales and get to the Wembley final a week later.
"The second half performance gives us a good feeling for the second leg. It's the play-offs and anything can happen. Two years ago, Leeds won the first leg against Derby and everyone thought they would go through but they lost. It is the same feeling for us. We have nothing to lose. There will be big pressure on Swansea.
"It was the third time we played against Swansea and again we didn't score but it was our best performance against them. It is only half-time and we showed this season that we have comeback quality. I believe in my players."
Brittain added: "We're upbeat. We came off the pitch deserving at least a draw. In the second half we played with a lot of intensity and created a lot of chances.
"We hit the bar, I had a good chance, Cauley had a good chance but we were unlucky. We can take that into Saturday and believe in ourselves."
On the fans, the wing-back said: "It was too long a wait. It had started to feel normal to not have fans. They stayed with us until the end and deserved a goal. It was a really amazing feeling to get out there in front of fans at Oakwell."