Barnsley FC legend Eric Winstanley has died at the age of 76.
The Barnsley man made played for his hometown club 461 times between 1962 and 1973.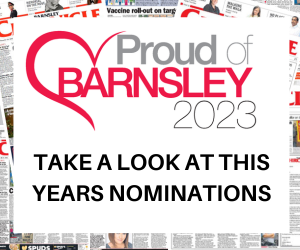 A highly-rated centre-back, he was close to a move to top flight sides such as Tottenham Hotspur and Manchester United before a serious knee injury.
He returned for the 1967/68 season in which the Reds gained promotion from Division Four.
Winstanley scored 39 goals including a hat-trick as Barnsley came from 2-0 down to beat Watford 3-2 in 1969.
He left for Chesterfield then retired and later returned to Oakwell as a coach in the 1980s. He brought through a generation of talent such as Nicky Eaden, Adi Moses and David Watson that would form the basis of the team that reached the Premier League in 1997, when Winstanley was assistant manager.
He was also Barnsley's caretaker manager twice, while his stints away from Oakwell saw him coach in Zambia, St Kitts and South Africa.
A club statement read:
"Barnsley Football Club is devastated to learn of the passing of the legendary Eric Winstanley.
Eric Winstanley is a name that will forever be synonymous with Barnsley Football Club. As a Club, today's news hit hard.
"Regularly at Oakwell in his later years, Eric was invited to the Club's inaugural Oakwell Hall Of Fame ceremony in 2018 and received the Local Hero Award for his contribution to the local community.
"He was this summer to be inducted into the Oakwell Hall Of Fame outright, and it saddens us that this will now have to take place posthumously.
"For those of us who were honoured to know this great man, today is hard. As a Club our thoughts are with his partner, Debra, his sons Andrew and Mark and with his grandchildren at this difficult time.
"We are in dialogue with the relevant bodies as we look to pay our respects to Eric Winstanley in the best way possible this Saturday when we take on Swansea City in the Sky Bet Championship play-off semi-final second leg at Liberty Stadium.
"Go well, Winnie.
Once A Red, Always A Red."