DAVE Bassett had the chance to leave Barnsley on the day he agreed to join them and then could have 'doubled my money' by moving to Blackburn Rovers months later, but he is glad he stayed to take the Reds to their only game at the old Wembley.
The manager had an excellent reputation for leading clubs to the top flight, having done so with Wimbledon – who he took over when they were in Division Four – Sheffield United and Nottingham Forest while he lost the 1996 play-off final with Crystal Palace.
He left Forest in January 1999 – amid accusations of 'player power' and a high-profile strike by Pierre Van Hooijdonk – and began scouting for Manchester United, which brought him to Oakwell and into conversation with Reds chairman John Dennis who eventually offered him the manager's job.
Bassett said: "I shook hands with John Dennis then, later that day, I was offered the Sheffield United job back.
"Their directors came to my house but I turned them down because I had given my word to John that I would go to Barnsley. Then I could have moved to Blackburn in the November of my first season at Barnsley, for double the money. But I turned them down out of loyalty. My wife didn't talk to me for a week because I had turned down that money. I didn't want to walk out on a club after less than six months.
"Maybe I should have gone in hindsight but then I wouldn't have been in charge of Barnsley on their first trip to Wembley, which was a very proud moment for me and the club.
"The fans turned out brilliantly and gave us great support.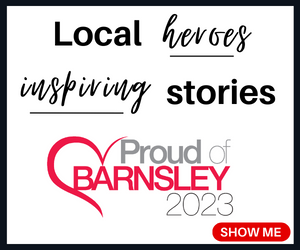 "It was a very entertaining game.
"In my other play-off final, both Palace and Leicester were scared and it was a boring game but, in 2000, both Barnsley and Ipswich went for it."
Bassett's remit was to secure an eighth promotion of his managerial career and return Barnsley to the top flight where they had spent the 1997/98 campaign.
They lost their first two league games of the season but then began to win regularly and were near the top throughout the campaign.
"It's not always easy to get a club going as soon as you come in but we went to Sweden in pre-season, and the players responded well to me.
"I made some signings and they gelled very well with the players who had been there before. The goalkeeper (Tony Bullock) was nowhere near good enough and cost us a few points early on but we got Kevin Miller in which made a hell of a difference. Neil Shipperley was a quality striker, who had a very good partnership with Craig Hignett, and players like Steve Chettle and Geoff Thomas calmed down the talented youngsters like Chris Morgan.
"There was a very good atmosphere and belief in the club all season."
Bassett – who never won at Wembley as a manager – admits he made a mistake with the line-up in the final.
"I played John Curtis at wing-back and I shouldn't have done. I should have played Nicky Eaden at right wing-back even though he had been injured.
"I should have taken the chance on Nicky, and put John Curtis in the back three instead of Browny (Keith Brown)."
Bassett left the club in November of the same year. He said: "We were 12th when I left and I don't think Barnsley have been above 12th in the Championship very much since then.
"We sold a few players and had some injuries so our team wasn't capable of promotion. I felt it was time to leave, and John Dennis agreed. I could tell the fans were starting to turn on me and it might get nasty. I thought it was in the best interests of me and Barnsley."