OUT-OF-HOURS patrols are hoped to curb antisocial behaviour at a historic site in urgent need of greater protection.
The Friends of Monk Bretton Priory group stressed more support is needed at the Grade I-listed site, which 'could be destroyed' due to repeated vandalism - particularly during lockdown.
Because of the former Cluniac monastery's listed status, repairs have to be carried out to exact specifications and can take months.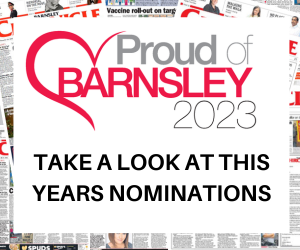 The priory is under the custodianship of English Heritage, which is exploring a number of options including further funding to increase the site's use and dissuade would-be trespassers.
Coun Jenny Platts, cabinet spokesperson for communities, said: "We've been conducting patrols with our out-of-hours team and we will continue to work with the police to find the people who are responsible.
"We urge people to contact safer@barnsley.gov.uk if they have any information."