LAND allocated for almost 2,000 homes in Barnsley Council's future development blueprint will be scrutinised by the public during a consultation period which is set to be approved by ruling cabinet members next week.
Sites designated MU2 and MU3 in the council's local plan - relating to land between Fish Dam Lane and Carlton Road, and Shaw Lane respectively - make up the long-awaited masterplan for Carlton.
According to a report which will be discussed by cabinet on Wednesday, 1,683 homes could be built on Shaw Lane and a further 294 - as well as a 210-place extension to Carlton Primary Academy - on green space between Fish Dam Lane and Carlton Road.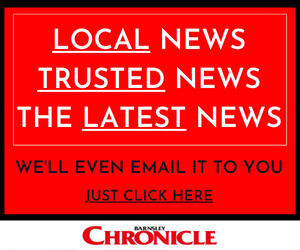 Included in the proposal is a potential location for a new train station to serve neighbouring villages, boosting connectivity to Wakefield, Leeds and Sheffield.
The report said: "Officers have recently met with representatives of Premier Foods who own a portion of the MU3 site and have expressed a desire to expand their operations in the medium term with a potential to create an additional 500 jobs.
"The masterplan framework will need to retain some flexibility to allow the future expansion or seek an additional residential phase should the expansion plans not come to fruition.
"There is ongoing interest from Network Space who are seeking to deliver a first residential phase on land north of Shaw Lane such that the benefits of progressing the masterplan to adoption this calendar year is clear.
"The site is also in close proximity to the freight railway line serving Ardagh Glass at Monk Bretton, which is the subject of a line reopening bid.
"The emerging masterplan framework recognises this by including an indicative location for a station to serve communities in Carlton, West Green, Lundwood and Cudworth."
Other swathes of land - earmarked for housing, business and education - have already been identified including Barnsley West, Goldthorpe, Hoyland North, Hoyland South, Hoyland West and Royston but Carlton's is the final one awaiting adoption.
Carlton's masterplan will need to be approved by full council prior to the approval of subsequent planning applications, but the consultation is set to end by July 28, the Chronicle can reveal.
Council bosses previously said that while masterplans will inevitably result in some factions of the community campaigning against them - as seen with the fiercely-fought MU1 site near Barugh Green and Pogmoor - having individual frameworks in place, tailored to each site, is 'essential'.
The report added: "It is expected that development of the site will come forward in a series of phases.
"It is noted that phases will not necessarily be delivered sequentially, however the delivery of certain phases will be dependent upon the availability of infrastructure networks to serve the respective parts of the site.
"Early phases will seek to make use of existing infrastructure and transport connections, and reflect the degree of complexity of different land ownerships in the area."