JOSH Wale says he just missed out on a world title fight last year and is hoping for more opportunities at the top level when he returns to the ring this year.
The 33-year-old featherweight from Brampton has not fought since February 2020, the latest of four straight victories including the capture of the IBO international title.
The following month, the coronavirus shut down boxing and, although there have been shows since, Wale has not been able to agree a deal to fight.
Wale told the Chronicle: "There was a world title fight on the table in Gibraltar in July last year then it got re-arranged for October, then it all fell apart due to Covid reasons.
"I was in training for it but it was never definitely agreed.
"It would have been for the IBO world title against a Spanish opponent.
"That would have been brilliant and basically capped my whole career.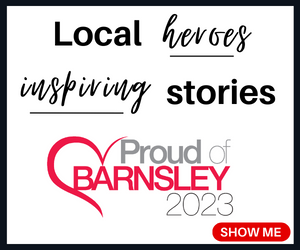 "But I have to move on and get over it, which I have.
"I am coming off four good wins at featherweight and I have competed at a good level my whole career so I would love to finish it off with a shot at a world title.
"Hopefully I can get another opportunity at that level."
Sports events in England are currently set to be able to go ahead with full crowds from June 21, when the last coronavirus restrictions are due to end.
But Wale is wary of further delays and knows it may not be until near the end of 2021 that his loyal fanbase can see him box again.
"I don't want to count my chickens and think that everything will definitely be back open on the 21st.
"My fanbase is one of my biggest draws so there would have to be no restrictions on them for me to fight again.
"At this stage of my career, the fight would have to be for a meaningful title, over 12 rounds and for good money.
"I have been in negotiations for a few other behind closed doors fights during lockdown but they haven't matched those three things.
"I won everything I set out to win in my career so now I don't want to just make up the numbers.
"It's got to be something that gets my juices bubbling.
"I will definitely fight again, but I am not going for just anything.
"It might be a long process and I might have to wait a while.
"There are loads of young boxers who are willing to take any deal in order to box again, but I am not at that stage.
"I am looking at the back end of the year when hopefully all the restrictions will be gone and life will be back to normal.
"I am in a good position because I have a business with my gym and also I am a manager and promoter now.
"But there are a lot of professionals not in my position who need to get back out and fight."
Wale is not worried about being rusty when he does return to the ring.
He said: "I have never drank or smoked, I have lived a clean life as a professional.
"I think that will pay dividends with me being inactive.
"I can get straight back in when the time is right and I don't think I will have any ringrust."
Wale, is hoping to co-promote at least one show with Doncaster-based Stefy Bull at the Metrodome later in the year.
He is also running his gym Micky's Athletic, which he set up a year ago.
"It's not been at the easiest of first years, with going into lockdown three times and being restricted with numbers.
"But we have plenty of kids from Barnsley there and five professionals. I can't wait until it's fully open again and buzzing."