BARNSLEY do not need to sell players this summer and are looking to keep their team and staff with the intention of finishing in the Championship's top six again next season, says Dane Murphy.
Several of the Reds' star players are understood to be on the radar of other clubs, after reaching the Championship play-offs last month.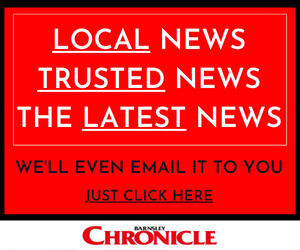 Centre-backs Mads Andersen and Michal Helik – who is in Poland's squad for the European Championships which start a week today – are potential targets for other clubs as are wing-backs Callum Styles and Callum Brittain.
All four are contracted until 2023 with the club having an option to extend the deals of Brittain, Styles and Andersen by another year.
Top-scorer Cauley Woodrow also has two years remaining on his deal and has been of interest to other clubs but has said his future is at Oakwell.
Chief executive Murphy believes the Reds will only accept 'monumental bids' and must now be looking for more money than they have ever received for players. But he does not think other clubs will have that spending power this summer as they still feel the impact of Covid-19 and behind-closed-doors football.
The biggest one-off sale in the Reds' history is understood to have been Alfie Mawson to Swansea in 2016 for about £5million, while John Stones' move to Everton brought them the most money including add-ons.
Murphy told the Chronicle: "We don't need to sell players this summer.
"We are somewhat braced for bids but I still think this market will be very slow.
"There is just not a lot of money out there, because of how the world's economy has gone in the last couple of years and in this sport.
"I don't feel there will be an inordinate amount of bids because I don't think the money is out there but also because clubs realise now that Barnsley's players are worth more than the fees we have sold players for in the past.
"If we do sell in the future, we want it to be in well excess of previous sales so we can reinvest in players that will put us in a better place.
"But, this window, we need to keep our core group together and continue to make strides. We made massive strides this last season but, with the group that we have, you add a couple of pieces and we can go again.
"If we can keep this team together and add a few more, I really think top six and pushing towards promotion isn't out of what our expectations and possibilities will be next season."
Meanwhile, Murphy said he is still getting over the play-off semi-final loss to Swansea City last month.
The Welsh club won 1-0 at Oakwell then the away leg was a 1-1 draw, with both Swansea's goals following disputed refereeing decisions.
"It's still bittersweet because we could have had more from the semi-final after putting so much into the season as a club. It will take more time to fully get over the season but now we have a lot to look forward to in 2021/22 with a good group and good manager and basically the best atmosphere around the club since I arrived.
"We could have taken more from the first game, and put one of our chances away to take it out of the ref's hands because a couple of decisions didn't go our way. That's the sour taste, that we could have beaten Swansea.
"They matched us well against our tactics but we could have still won it.
"But that's the play-offs."
Murphy was still very proud that the Reds added 29 points to the previous season's tally and finished 16 places higher.
"It's a monumental achievement.
"It's a reward for the players, the staff and everyone on site who works hard every day. We all knew at some point that this group could get there but we didn't think it would get there this fast.
"It's a testament to how good the people are at this club."