THEY say third time is a charm, but for one Silktone Couple six proved to be their lucky number as they finally made it down the aisle - after their wedding was rescheduled half a dozen times.
Ray and Sue White were married at Barnsley Town Hall last Friday in an intimate ceremony.
The pair have been together for eight years and had originally planned to tie the knot in November - on Friday the 13th, no less.
However, their plans were halted when the country was plunged into a national lockdown on November 5, meaning they had to wait eight months to celebrate their big day.
"We decided to get married back in September," said Ray, 67, of Moorend Lane. "We got everything sorted in about a week but because of the lockdowns our wedding kept getting pushed back.
"Eventually we got the go-ahead for last weekend, and we jumped at the chance."
The couple share a mutual love for golf and headed to Wortley Golf Club to tee-off after the ceremony.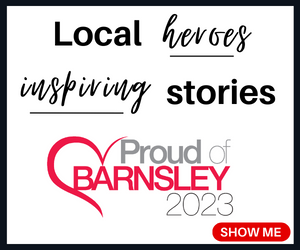 "Sue broke her arm seven weeks ago and got the pot off a few days before the wedding," added Ray. "She was determined to get some golf shots in in her dress and we had a great time getting the photos there.
"I think it was an amazing day. We had our reception at Wortley Hall and it was so magical.
"Now we are looking forward to being able to book our honeymoon - I hope it doesn't take us six tries to be able to book that."