A COUNCILLOR who was assaulted and has had her car tyres slashed has vowed to continue her work to clamp down on illegal off-road bikers - despite what she believes is a vendetta against her.
Former mayor, Darfield Coun Pauline Markham, has been campaigning alongside police officers to tackle the long-running issue.
She believes an incident in which she suffered a head injury, when a biker threw something at her while she was out walking before speeding off, is linked to her outspoken views.
She revealed that the attack - which left her 'shaken' and wary of walking alone - has not slowed her desire to stand up against the bikers.
The Darfield councillor told the Chronicle: "I was walking my dog when I felt something hit the back of my head.
"I couldn't tell what it was, but it was painful. The people who did it sped off before I had chance to get a look at them.
"Also the tyres on my car were slashed - I think I was targeted by the bikers to try and stop me from speaking up about the issue.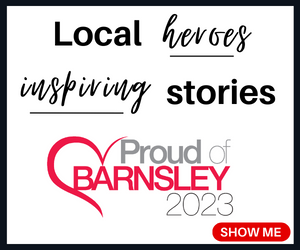 "I am doing OK now, but I won't walk alone anymore. It shook me up but I am here to stand up for the people of Darfield so what I have been doing must have hit a nerve."
Incidents involving off-road bikers have rocketed in the last year, leading South Yorkshire Police to conduct more action days in a bid to snare uninsured bikes racing through residential areas and on walkways such as the Trans Pennine Trail.
Given the continuing scale of complaints reported by residents, police based at the town's neighbourhood hubs have been tasked with identifying worst-hit areas in their local patches which will pave the way for more action days.
Although Barnsley now has trained riders in the ranks, they have been reliant on drafting other off-road officers into the district in order to carry out full operations in the past.
However, police have increased the team's capacity which will provide up to eight riders in future, allowing the opportunity to mount increasingly effective operations or to split resources.
Coun Markham said she will work to ensure Darfield becomes a safer place and won't let her attack stop her.
"It's only a matter of time before someone is hurt or killed," she added. "They don't just tear up our green spaces, but they've started speeding on our roads too.
"It only takes one mistake to cost someone their life.
"I don't want to let what happened stop me because I don't want to give in.
It's a problem that a lot of people are worried about in Darfield and I know councillors in all wards will work together to put a stop to off-road bikers."
South Yorkshire Police confirmed they will continue to clamp down on bikers in Darfield to attempt to make the area less appealing.
A spokesperson for the Barnsley South Neighbourhood Policing Team, which is responsible for the area, said: "During recent weeks there's been increasing reports of off-road bikers using Inkerman Fields, Darfield, in particular.
"Issues like this cannot be solved by police alone and so a multi-agency tasking meeting was called to discuss problem solving ideas.
"As a result, Inspector Rebecca Richardson attended the site with colleagues from Barnsley Council and agreed a plan going forward, to 'target harden' the area and make the area less useable for off-road bikes.
"If any illegal bike is stopped by our team they will be dealt with robustly - this could result in the bike being seized and the rider being reported for offences."