MORE than £700,000 will be spent on transforming a Barnsley school to accommodate 30 new pupils with special needs - amid projections of a borough-wide spike in demand.
With numbers of SEND children expected to rise significantly within the next decade, members of Barnsley Council's ruling cabinet have urged that these be catered for as close to home as possible, rather than outside the borough or at independent non-maintained special schools (INMSS).
Penistone Grammar School's 'Heart Space' - an inclusive bespoke setting that allows SEND students to access mainstream education - has been lauded since opening in 2019 and will host the 30 new places at a rate of ten each year.
The cost of provision, according to a cabinet report, is £1,000 per place with £7,500 'top-up' funding per year.
Funding, totalling £102,000 from this September and then £525,000 in a full year, will come from the government's dedicated schools grant.
Capital costs involved in adapting the Heart Space - creating four new classrooms, two breakout rooms, and a sensory room, altering the dining space and purchasing materials - are estimated at £748,000.
The council has a £1.32m three-year capital allocation through the Department for Education, of which £898,000 is currently uncommitted.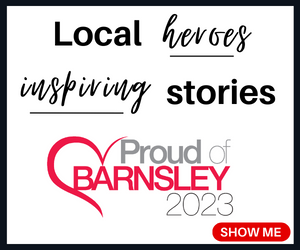 "Based on current need and consultations for school places, the development of these places will ensure that these children and young people are not placed in INMSSs or out-of-borough," said the report.
"This is because continual long-term dependence on such provision is not financially or otherwise favourable as a long-term sustainable option when viewed against steadily rising increase in needs for these cohorts of children and young people.
"The proposal accords with the overall purpose of having a provision which is closer to the child or young person's home and community, preventing the alternative of significantly more costly, independent provision outside of the borough.
"It will also mitigate the social costs of children and young people being taken out of their local community and having broken links into adulthood as a result."
The total number of out-of-borough placements allocated by the council rose to 220 last year at a cost of £11.23m, from 164 costing £6.74 in 2018/19.
There are two academies in the borough catering for children with SEND - Springwell Academy and Greenacre.
The Robert Ogden School, Thurnscoe, is an INMSS which currently provides 57 places for children with autism at a cost of £3.51m.
The biggest projected rise in numbers of SEND children is in those aged 16 and older, with places expected to balloon from 667 to 1,748 by 2028 - an increase of 162 per cent.
It's predicted children and young people with moderate learning difficulties will increase by just over two-thirds from 320 to 536.
Heart Space head Katie Corson told the Chronicle the move was the first step in 'revolutionising SEND provision'.
"My view is that all students, no matter what their need or background is, should be entitled to a world class education," she said.
"The Heart Space offer enables students with SEND to access mainstream education alongside their peers with a bespoke timetable and support in place to enable them to thrive.
"The team I lead are second to none and have ensured our students are happy and successful individuals."