FRUSTRATED choir leaders who were given the green light to return to in-person rehearsals - before Covid restrictions banned meetings at the eleventh hour - believe the government's U-turn has left amateur groups' futures 'hanging in the balance'.
On May 17, amateur choirs across the borough were geared up to return to face-to-face rehearsals after more than a year of online classes and Zoom rehearsals.
However after only a day of long-awaited reunions, the government updated their guidelines - without warning - and announced amateur choirs could only gather in groups of up to six people indoors.
Choir bosses across the borough have criticised the move and believe these guidelines are more severe than the ones released last September when Covid-19 rates were higher.
Mat Wright, leader of Barnsley Youth Choir, was left devastated as the guidelines meant that although five of this younger choirs were able to rehearse - more than half of his senior choir would miss out.
He told the Chronicle: "This was incredibly frustrating news.
"We knew that the May 17 announcement would be the decider but this last-minute decision has been far from ideal and has led to a national outcry across the country.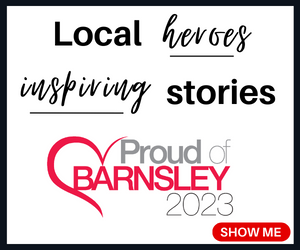 "Choirs were led to believe that it would be possible to rehearse. They had booked venues and spent a lot of time and money preparing.
"For us, we've largely managed to keep singing and keep moving. It's slightly different guidelines for our younger children's choirs made up of under 18s, we have been able to rehearse as long as we have a Covid-19 safe environment.
"We have carried out a rigorous risk assessments and gone way beyond what is expected to make sure we can rehearse safely including wearing masks, social distancing and ventilation."
Although the youth choir can start to return back to the stage, the U-turn has halted plans for many senior singers who now must continue rehearsals virtually.
"I feel gutted for these young people who have waited 15 months to sing together again - only to have been told that they can't without any reason or warning," Mat added.
"The choir is split in two. It is completely ridiculous and unbelievably unfair.
"The choral community is angry because other large-scale gatherings are allowed.
"They feel that if people can return to the pub, football grounds or the darts and sing along in large groups - why can't choirs return in a Covid-safe way?
"I really feel for all the adult community choirs in our town who make such a difference to the lives of so many and do such brilliant work.
"The social aspect is so important for our members. It's been evidenced that these choir sessions boost morale and help with physical health and wellbeing and combat isolation."
Now choir bosses will have to wait to find out whether they can return and sing in harmony once again.
"After the year we've all had, it's so important to feel part of the team again but now it's been delayed even further. It's really frustrating.
"We're hopeful that when the guidance is reviewed on June 21, we will be able to get back to rehearsing properly together again."