PLANS to build 400 homes on a scheme with 'major flaws' - including the risk of encroaching on an explosives 'blast zone' and aggravating already over-stretched roads - have been approved.
The development at Halifax Road and Wellhouse Lane, Penistone, was the subject of a huge outcry which saw Barratt Homes and David Wilson Homes succumb to pressure to reduce the number of homes from 459 initially slated.
At Tuesday's meeting of the planning regulatory board - where the plans were passed after lengthy debate - Penistone West Coun David Greenhough raised objections over the site exacerbating existing traffic woes, and questioned its 'affordable housing' allocation.
He also referred to the 'elephant in the room' - the proposed development's proximity to the Clayton Penistone site, where live explosives are kept for use in railway fog signals.
"We have a company that's completely unique in Penistone, Clayton - which borders this site, employs 40 people, and has been there for over 100 years," said Coun Greenhough.
"They make warning signals for railways, part of which involves the use of explosives.
"These explosives are stored in a bunker, which understandably has to have a blast radius around it.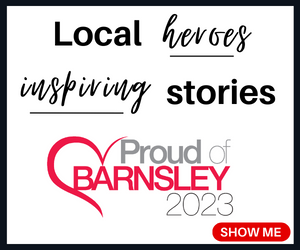 "The plans for this site have had to be altered to accommodate the blast zone - but if the Health and Safety Executive decides to alter this regulation, as they did in 2015, then Clayton would need to extend that blast zone into this development - which of course is something they can't do."
The site includes 12 one-bedroom, 80 two-bedroom, 139 three-bedroom and 169 four-bedroom homes, 120 of which - 30 per cent - will be classed as affordable housing.
Developers will put forward £2.1m through section 106 monies - for loss of amenity - which a report said will generate 79 primary school places and 56 secondary school places.
Coun Greenhough added: "We talk about affordable housing in the area, which everybody seems to have made a big point out of - a house in Penistone went in the last couple of weeks, which was part of an affordable housing scheme recently passed by this board, for £210,000.
"That's the cost of affordable housing in Penistone.
"The 106 contribution should be much bigger than what's currently on the table."
He added the scheme will represent a 'massive challenge to people's way of life in Penistone' and an 'immense' impact on an already over-burdened road network.
Penistone East Coun Paul Hand-Davis highlighted further traffic issues with speeding motorists on Halifax Road, where a right-turn filter lane at a T-junction is the proposed access into the development.
"The speeds they get up to on that road are horrendous," he said.
"You try turning right on Halifax Road - that's the scariest right turn you'll ever take.
"The right turn into this new estate wants to be spot on in terms of safety."
Planners agreed to add a condition that 'measures to reduce vehicle speed' be implemented in passing the plans, with a report stating the estimated seven-year development time gives the council time to address issues at the Bridge End junction.