COUNTRYSIDE rangers have issued a fresh warning to visitors after people were caught lighting barbecues at 'tinder box' beauty spots despite a ban being in force.
Prolonged spells of dry, warm weather resulted in a wave of visitors to areas blighted by moorland fires already this year, such as National Trust-controlled land at Dunford Bridge.
National Trust rangers are concerned about a continued risk of fires, with temperatures set to soar to more than 25C this weekend, and have warned fines of up to £2,000 will be issued to anyone caught flouting a ban on barbecues on its land.
A spokesperson said: "Staff and volunteers patrolled key locations over the recent weekends and stopped a number of visitors bringing barbecues on the moors.
"Two years ago, a disposal barbecue caused a huge fire that destroyed 700 hectares.
"Visitors are reminded that defying the ban could result in a fine of up to £2,000."
In April this year, a major fire destroyed two square miles of moorland over a three-day period, which at its height stretched for six miles from across the Kirklees border to Dunford Bridge.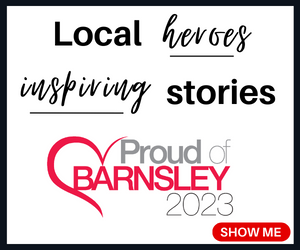 It's estimated repairing the damage will cost around £200,000, and rangers found burnt nests and eggs from ground-nesting birds among the damage.
Craig Best, countryside manager for the National Trust, added: "It's so frustrating that the message doesn't seem to be getting through to the public.
"The recent fires have really taken their toll on our team, especially as we are doing everything we can to protect this precious landscape.
"It's heartbreaking to see our work literally going up in smoke.
"Nearly all moorland fires are started by people, either by litter, dropped cigarettes, barbecues or deliberately.
"We need everyone to take responsibility to help us care for this landscape for generations to come.
"We'll continue our moorland patrols but we can't be everywhere at once.
"If the public see a lit barbecue on the moors, they should call 999 and ask for the fire service."
More than 50,000 people have signed a petition in a bid to secure tougher punishments for people responsible for starting fires as a result of the continued threat on local moorland.
A statement on behalf of the organisers said: "This happens every year and with Covid-19 causing more people to flood to the area, we are finding more disposable barbecue remains, cigarette butts, and other dangerous materials that can cause such awful devastation.
"The deterrent for this behaviour is not enough - as a community, we are collectively devastated by our surroundings and wildlife being abused this way and would like to see much harsher penalties and policing of this issue nationwide in open moorland."