A YOUNGSTER has raised more than £700 for The Little Princess Trust after cutting his hair for the first time in over two years.
Harry Grantham, seven, decided when he was younger that he wouldn't cut his hair until it was long enough to donate to charity - years later and the Dodworth St John the Baptist pupil braved the shave last Thursday.
His mum, 33-year-old Katie, told the Chronicle: "He said that he was quite nervous but he enjoyed it in the end - he was just sat there eating chocolate buttons.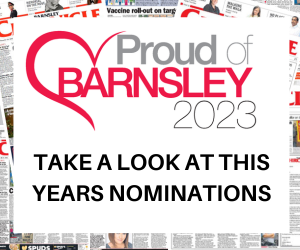 "The first thing he did this morning when he woke up was to re-style his hair - it's the first time it's not been really long for as long as I can remember but it really suits him.
"Loads of people were telling him how good he looks and when his dad first saw him he was really emotional - he said it was like having a young Harry back.
"He's raised more than £700 now which is more than we thought he'd raise - I'm so proud of him.
"He does like his hair short but he hasn't ruled out growing it longer again so he could donate it to charity."