Barnsley are due to play AFC Fylde in the first of their pre-season friendlies while they will spend a week-long training camp at Loughborough University.
The Reds, who return to training on June 28, visit non-league Fylde on July 6 from 7.30pm in their first pre-season match.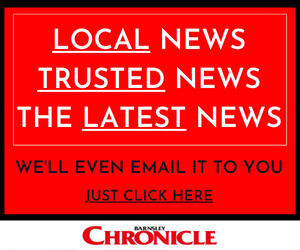 They are then expected to play at least one EFL side, potentially including a game at a non-league ground in Barnsley, before heading to Loughborough from July 18-24.
Further details are expected to be announced soon and the Reds are hoping to organise a final friendly on the last weekend of July. It is currently unkncown whether Barnsley fans will be allowed to travel to Fylde or other away fixtures, after the government extended the coronavirus restrictions for a further four weeks.
Meanwhile, Barnsley's 2021/22 Championship fixtures will be revealed on Thursday.
The season begins on August 7.
The promoted teams from League One are Hull City, Peterborough United and Blackpool replacing relegated Rotherham United, Sheffield Wednesday and Wycombe Wanderers.
Sheffield United, West Bromwich Albion and Fulham have come down from the Premier League, with Norwich City, Watford and Brentford going up.