JASPER Moon is 'over the moon' to have signed a new two-year deal at Barnsley.
The 20-year-old, who played his first three Reds games last season including the last two league fixtures, was due to be out of contract at the end of the month but has extended his deal for two years until 2023.
Moon told the Chronicle: "I am over the moon. It's been in the works for a long time so I am happy to finally get it done.
"It's a really good reward for what I did in the second half of the season and it shows that the club has a lot of faith in me."
Moon, who joined from Leicester City as a 16-year-old, has always been a central defender but was used late in the last season as a midfielder by Valerien Ismael.
He came off the bench at half-time at Preston North End in the penultimate league game then made his first professional start in a 2-2 final draw with promoted Norwich. Moon said: "I still think I will be a centre-back but I don't think there is any harm playing in central midfield. It will only give me more experience and, over time, if I can keep playing both, then it will only help me personally.
"I was confident that I could play in midfield and I would never turn down a chance to play."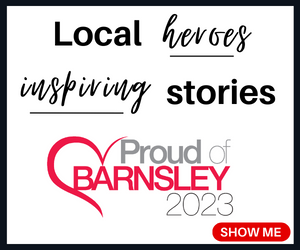 Moon is hopeful that captain Alex Mowatt will also sign a new contract, with the skipper's deal due to expire at the end of the month.
"We all know how good Alex is, and he's our captain so we're all hoping he stays. I just hope the group can stay together because we had such a good finish to the season."
Moon's team-mate Michal Helik is currently with the Poland squad at Euro 2020.
"Everyone is really proud of him because he's had a great season for us and now he's at the Euros.
"It just shows Barnsley is a spotlight and, if you work hard here, you can achieve anything."
After being an unused substitute for both games against Swansea City as the Reds lost their play-off semi-final, Moon is now hoping for another promotion push.
"As a team we haven't spoken about our goals yet, I think we will do that when we come back in on the 28th. But, what I would like the team to do, is to go for promotion again. I don't see why we can't.
"Personally, I am hoping to get more appearances and put my name out there a lot more so all the fans really know who I am."