BARNSLEY'S industrial heritage sites will require urgent support in a bid to help them bounce back following more than a year of closures, according to an MP.
Stephanie Peacock, who represents Barnsley East, chaired a Parliamentary meeting on industrial heritage last week in a bid to form a roadmap for venues such as Elsecar Heritage Centre for its post-Covid revival.
Speakers included Dr John Tanner, project manager at Elsecar Heritage Centre, who has also led projects such as Experience Barnsley in the town hall and the ongoing development of Elsecar's surrounding areas.
Stephanie said: "I was proud to chair this group and to lead the discussion on how we can support the sector as we come out of Covid restrictions.
"Representing an area with such a rich cultural heritage, I recognise how important this is.
"The sector is among those that have been hit hardest during the last 15 months and it's important that we support them to get back on track as lockdown restrictions are eased.
"I would like to thank Dr Tanner for taking the time out to speak at this event."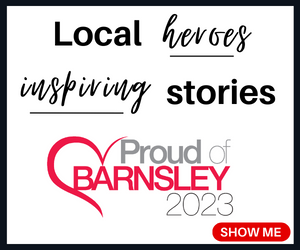 The talks came after 16 historic sites around the village were given upgraded listings to give them greater protection and recognition.
Multiple buildings at Elsecar Ironworks, Elsecar Central Workshops, Elsecar New Colliery, Hemingfield Colliery, Skiers Hall Cottages and Elsecar Holy Trinity Primary Academy were all included due to their historical significance.
Six sites are newly-listed as Grade II, and others have been upgraded to Grade II* following recent research carried out by Historic England, which revealed the village's significance as an international centre of industry and innovation in the late 18th and 19th centuries under the direction of the visionary Earls Fitzwilliam.
A Historic England study revealed how Elsecar was created by the elite as an industrial hub and uncovers stories about how the Fitzwilliam family helped boost the daily lives of those who lived and worked there.
Carried out over the past three years as part of the Elsecar Heritage Action Zone scheme - a partnership project between Historic England and Barnsley Council - much of the new information has come to light through events and activities involving the local community.
The area's thought by historians to form one of the highest concentrations of listed sites in such a relatively small area in England.
Stephanie added: "We should be proud of our industrial heritage in Barnsley and across the UK.
"I have long been a supporter of efforts to celebrate and preserve our local heritage, highlighting in Parliament the importance of protecting our industrial history, and meeting with Historic England and Barnsley Council to discuss their work on projects such as the Elsecar Heritage Action Zone.
"Following this work, it was fantastic to see the recent upgrading and listing of 16 historic sites in Elsecar - protecting and maintaining sites that are at risk has never been more important, and with the impact of Covid-19, it has never been more challenging."
Dan Jarvis, Sheffield City Region Mayor and Barnsley Central MP, said: "Our region is home to nationally-significant cultural assets, including galleries, museums, music venues and a host of tourist attractions and festivals.
"I have long believed that the sectors these represent are not just vital for our economy but for our character and our spirit as a region and as a nation.
"These sectors are not a luxury, they are a vital part of Barnsley's recovery and renewal, contributing to healthy and sustainable communities, strong local identities, and vibrant places, as well as to our economic recovery.
"There is a real opportunity now to level up the north, to invest in our communities and to build a stronger, greener and fairer South Yorkshire - and culture, arts and heritage must be central to that."