A FRAUDSTER caught red-handed with seven million smuggled cigarettes faces paying back more than £87,000 within three months - or a further nine months in prison.
Russell King, 58, of The Green, Royston - who used a Shafton storage unit as a base for an international smuggling operation - was given the ultimatum at a confiscation hearing held at Leeds Crown Court.
He was jailed for 28 months in January 2019 after HM Revenue and Customs (HMRC) investigators revealed his role in a plot to illegally smuggle cigarettes in the UK.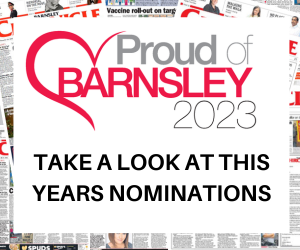 They discovered seven million non-UK cigarettes - worth more than £2m in unpaid duty - packed into cardboard boxes at a storage unit at Sandybridge Lane Industrial Estate, Shafton, in June 2016.
King was described as the 'right-hand man' to smuggler James Duffy, of Dundalk, Ireland, who arranged the smuggling and delivery of the imported cigarettes and was spotted on CCTV at the unit.
Investigators described the scheme as a 'a shameless attempt to put millions of illegal cigarettes on the streets and deprive the UK of money which should be used to fund our public services'.
They said Duffy masterminded the set-up, but it was King who took over once the goods had arrived in the UK.
The total value of unpaid duty on the haul was £2,001,292.
CCTV uncovered by investigators showed King - who also admitted to the charge - unloading the goods from a lorry, and he was also spotted overseeing a delivery of 440,000 illegal cigarettes at a commercial property on Edmund Road, Sheffield.
Duffy, 51, was sentenced to 18 months after admitting to excise fraud, to run consecutively with a six-year sentence he was given in May 2018 in connection with a separate tobacco smuggling conspiracy.
At the confiscation hearing, held last Friday, King was ordered to pay £87,500 over three months, or face spending nine months in prison and still owing the money.
Such hearings are held when the court aims to determine when a defendant has benefited from criminal conduct, with the confiscation order made for the amount they're judged to have benefited from their actions.
Gillian Hilton, assistant director of HMRC's Fraud Investigation Service, said: "King made money by stealing tax - money which should have been funding our vital public services - money he must now pay back.
"Our actions don't stop at conviction and we always look to reclaim the proceeds of crime.
"We will continue pursue those who think they can get away with stealing from the public purse to create a level playing field for the honest majority of businesses.
"We encourage anyone with information about tax fraud to report it online, or call our fraud hotline on 0800 788 887."