A NURSE who has dedicated her life to promoting women's voices across the NHS has been recognised with an MBE in the Queen's birthday honours list.
Margaret Stubbs, of Huddersfield Road in Penistone, was awarded an MBE for her tireless work as a nurse for more than 50 years.
The 73-year-old left her Jamaican home as a teenager to work in the NHS where she championed diversity, gender equality and the voices of her patients.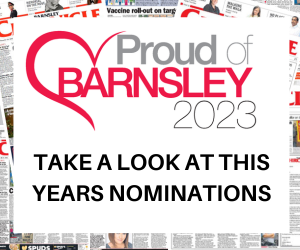 One of her main goals was to support female staff and those from an ethnic minority background through her national role in the NHS women's unit.
As well as a lifetime of church activism, she has been a parent governor, scout leader and residents' association chair among other voluntary roles.
Upon receiving her honour, Margaret told the Chronicle: "It's absolutely surreal to receive this.
"I'm completely overwhelmed and ever so thankful to have this MBE.
"My phone's been ringing off the hook with people congratulating me - it's been wonderful."