MORE than two dozen care homes have agreed to implement an increased pay structure for hundreds of employees across the town.
Barnsley Council agreed to implement its 'Excellence In Care' initiative that will workers' pay increase to £9.72 an hour - £1 above the national living wage.
According to a report, 26 out of 46 facilities in the town have agreed to the deal, which amounts to an annual rise of about £3,000 per year.
The cabinet report added: "Following several months of negotiations with the Barnsley Independent Care Homes Association (BICHA), the council has now reached agreement on the enhanced fee rate which includes a contractual requirement for care home providers.
"The association confirmed acceptance of the proposed rate in April and has recommended to its members that they also sign up to the enhanced fee rate.
"As of April 21, 26 care homes have accepted the enhanced rate.
"The council has contacted providers to advise that the enhanced rate can be back-dated to April 2020 should providers wish to do so."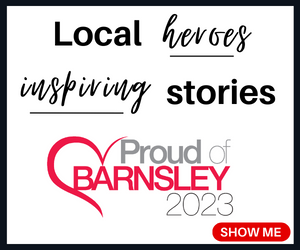 The residential care market has been hit badly by the Covid-19 pandemic, according to the report, with overall occupancy in care homes dropping by an average of 12 per cent, leaving providers with an uncertain future due to their financial sustainability.
BICHA - a group which controls 36 or the 46 facilities in the town - faced accusations it was hampering the pay rise, which it denied.
Aditya Jain, a founding member of BICHA, said the association had 'worked closely' with the council to bring the plan to fruition.
"Our members, who represent the majority of care homes in the Barnsley area, have faced the same challenges as everyone in our industry has during Covid-19," he added.
"Staff have worked particularly hard and this has led to many of our member homes maintaining an excellent infection control record throughout this pandemic.
"We are grateful to Barnsley Council and the adult social care commissioning team without whose support this would never have been possible."
Mr Jain added that the negotiations had also created a new, stronger relationship with the council and that the aim now is to 'work together to ensure that Barnsley is the best local authority for social care and care staff wages'.
It was envisaged the pay rise - agreed by the council as part of last year's budget - would help retain staff and encourage more to begin a career, as well as address the 'transient' nature of employee turnover in the industry.
Council leader Sir Steve Houghton said: "It is an excellent programme and one which recognises the efforts of all care staff across Barnsley.
"Workers in the care sector work hard for low pay, providing a vital service, so it's important they get a better deal.
"This will hopefully encourage them to stay in the industry and we're working on getting the payments back-dated to April last year."