BARNSLEY legend Bruce Dyer hopes his teenage son can follow in his footsteps as a Reds player.
Josiah Dyer, 16, is one of the youngsters who has signed a scholarship deal with Barnsley, so will play for the under 18s for the next two years in the hope of earning a professional deal.
His father Bruce scored 70 goals in 206 games for the Reds between 1998 and 2003 and still lives in the town.
Bruce told the Chronicle: "I'm pleased for Josiah. He is just finishing school then he will start on his journey in football. We'll see where it takes him.
"It would be a dream come true for me, if my lad became a pro at Barnsley. That would be so special for me.
"He's been there since he was six and it's been a rollercoaster but he's a sensible kid, he knows what he has to do and the commitment he has to have to give himself a chance.
"I don't put any pressure on him.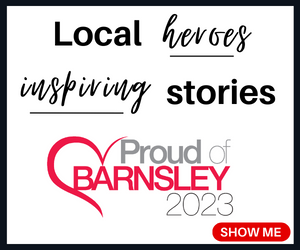 "He's a Barnsley supporter, he's been in the Ponty End as a fan.
"Everytime someone in our family asks him who he supports he says Barnsley and he stands his ground for the club.
"He's a different type of player to me, he's a number nine and a targetman."
Bruce also praised the work done by his friend Bobby Hassell, the academy manager, and the other staff in the Oakwell youth system.
"In my opinion, the academy doesn't get enough recognition for what they have done. I have been taking my son to the academy for the last ten years and they have made a lot of improvements.
"It's a good academy that produces a lot of good players."