A FAMILY feel 'let down' after the grass surrounding graves at Barnsley Cemetery was allowed to grow to the height of headstones.
Michelle Williams said her husband, Lloyd, felt unable to visit his brother's grave in Barnsley Cemetery.
The couple visited Karl's grave on the anniversary of his death to find that the area surrounding his grave had been left to grow over.
The family said they appealed to the council and returned to the graveyard to find that only half of the site had been tended to.
"We went a few weeks ago and it was actually appalling the state it was left in," said Michelle, 54, from Monk Bretton.
"We couldn't believe that the grass had been allowed to grow that long, especially in a place where people go to pay their respects.
"My husband found it very difficult because you couldn't see the words on his brother's grave, and the flowers we laid got buried in the weeds.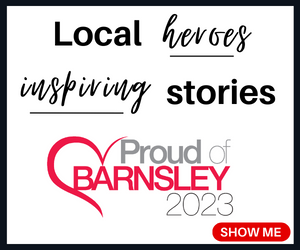 "To lose someone is heartbreaking but to realise that the council don't care about the upkeep of his final resting place is just as bad.
"We spoke to the council who said the grass would be cut but when we got there last week they had only cut the front portion of the graveyard, and all the graves at the back where my brother-in-law is buried were the same."
Coun Chris Lamb, cabinet spokesperson for environment and transportation, said grass had grown considerably due to mixed weather conditions.
"Barnsley Cemetery takes about a week to cut, so some families may have visited during different stages of the completion," he added.
"We have just completed the whole cemetery.
"The grass has grown particularly quickly this month due to the warm and wet conditions.
"We aim to cut the majority of grassed areas owned by the council within 21 days, and we are within that timeframe.
"We are not usually resourced to make additional cuts due to budgetary restraints but, as a result of the current workload, we have recruited additional staff to enable us to cut more frequently."