A TRANSFORMATIVE funding stream which will improve several 'left behind' railway stations across Barnsley in a bid to lure more motorists to opt for public transport on their commute has been backed by a local MP.
More than £7m will be used to create 'Mobility Hubs' at all the local stations between Barnsley and Huddersfield, including Dodworth, Silkstone Common and Penistone.
Leaders behind the bid - which has been backed by Barnsley Council and MP Miriam Cates - will mean better integration of rail, bus and active travel, as well as upgrades to facilities such as live information boards and improved access to stations.
A revised train timetable - which includes an extra service per hour - will also be implemented.
Miriam, MP for Penistone and Stocksbridge, described the bid as 'a fantastic opportunity to boost connectivity on one of our left behind local railway lines'.
She said: "This is a fantastic opportunity for us to improve public transport connectivity in the communities served by the Penistone line.
"One train per hour is simply not good enough for local people and businesses to see the railway as a viable alternative to the car.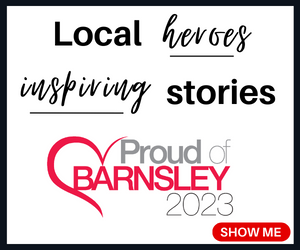 "Better transport links means more opportunities to level up the economic and social life of our towns and villages.
"We need to invest in our local commuter routes like the Penistone line, which is the missing link between South and West Yorkshire.
"I know current and future users will benefit hugely from a better rail service on the line."
The Penistone line is currently served by one train per hour in each direction but it has been a long-standing aim of local campaigners to see the frequency of trains increased and a faster service on the route.
Elsewhere in the borough, plans to reopen a defunct passenger line in Royston have been submitted to the government.
If successful, its reopening would enable commuters to travel to Wakefield and Leeds.
Sheffield City Region Mayor Dan Jarvis, who is also Barnsley Central's MP, added: "Transport is the lifeblood of the economy and it's why I'm working tirelessly to transform our public transport system.
"These will bring potentially transformative employment, training and regeneration opportunities and significantly improve rail connectivity across the borough and further afield.
"It is the missing piece of the jigsaw in enabling residents to access affordable and reliable rail services for work, study and leisure.
"The government was elected on a commitment to level up the north and it is vitally important that we see increased infrastructure spending in every town, city, region and nation of the UK.
"For far too long, communities in South Yorkshire have not received our fair share of investment.
"This is a well-supported, ambitious and achievable proposal that would deliver significant transport, economic and social benefits for local communities in South and West Yorkshire.
"If the government is serious about levelling up, I can think of no better place to start than this."