CARLTON Morris admits Valerien Ismael's departure was 'sad' but is confident Barnsley can launch another Championship promotion challenge under 'brilliant' new head coach Markus Schopp.
Ismael left last month to join West Bromwich Albion, having taken the Reds to fifth in the Championship before play-off semi-final defeat.
He was replaced the following week by former Austria midfielder Schopp who had been managing SV Hartberg.
Morris said Ismael put a message in the WhatsApp group chat he had with the Reds squad then spoke to several players individually, including the striker who signed for the Frenchman in January.
Morris said: "Val was excellent. We all loved him to bits. From my perspective, he did well at Barnsley and got a well-deserved move. That's the way life works.
"It's sad but you do get used to it as a footballer. There's no bad blood between anyone. I wish him all the very best apart from when we play him."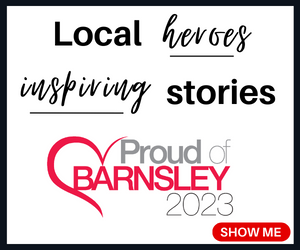 Morris says Schopp is a 'lovely guy' and has enjoyed the first two weeks working under the Austrian.
He told the Chronicle: "The new boss is brilliant. The club know what they are doing. They keep finding these top managers and bringing them in.
"The boys are buying into what he wants. Training has been very intense every day. The atmosphere is really positive and the lads are really enjoying working with him."
While Ismael's style involved many long balls, Schopp has a reputation for more passing football with build-up from the back.
Morris said: "Last season we had a lot of things that were working for us and we're not going to go away from that too much. But I'm sure the gaffer will have his own stamp to put on the way we play. That will become more evident as the weeks go on.
"Training has been a bit different in terms of the approach, we're getting the ball down and passing a little bit more. We have a very adaptable squad who can play different styles."
Ismael took former Barnsley captain Alex Mowatt with him to West Brom.
Morris said he would have followed Mowatt 'to the gates of hell' but now believes others can step up from within the Barnsley squad.
Morris said: "Losing Al was a big blow. But he's another one who deserved his move. I still speak to him every day.
"I hope he kicks on at West Brom.
"It's up to others to step up now and replace what he brought to the team and his leadership. Cauley Woodrow has stepped up massively already.
"He's a leader with a lot of experience. We've brought in Devante Cole who has a lot of experience too, and I do myself.
"I think we're still in a really good place. After last season and all the experience we gained, we'll only improve as a team and individually next season.
"We still have that confidence that we could achieve the same sort of thing as last season.
"We're never going to put a cap on our limits. The sky is the limit every season and, if it isn't, you're wasting your time. We'll just get our heads down, listen to the gaffer, take it game by game like last year and anything is possible."
Morris has enjoyed watching the England national team, who reached the final of the European Championships which will be played on Sunday.
"It's interesting from my point of view because it really makes you understand what football means to the fans.
"When you're a player, you sometimes forget what it's like for the fans on the sidelines or at home and it's absolute torture sometimes.
"What the England team are doing is bringing the whole country together and the players are national heroes.
"That might sound silly because it's just football but it's more than that on a certain level.
"Hopefully, for the final, the squad at Barnsley can find a way to watch it together in a socially distanced way."