PLANS to allocate land for almost 1,000 homes in a Barnsley village are set to be adopted by ruling cabinet members next week - despite a 715-signature petition being lodged.
While masterplan frameworks have been adopted in several parts of Barnsley - setting out future housing and business schemes up to 2033 - others including Royston's MU5 site are still in planning.
Having had a six-week public consultation, feedback will be discussed by Barnsley Council's cabinet on Wednesday, where a decision to adopt the Lee Lane masterplan - featuring 994 homes, a £6m primary school and community facilities - is set to be made.
The Chronicle can reveal consulates' main concerns were down to congestion, the environmental impact, flood risk and road safety.
If approved by cabinet members next week, full council will have to rubber-stamp the plan later this month, paving the way for a 'ten to 15-year' development period.
A total of 13 landowners are working alongside the council, with just one said to be reconsidering 'support' pledged initially, while the local authority's in the process of reducing Lee Lane's speed limit from 60mph to 40mph, with 30mph in force near the development.
A council report said: "Barnsley's local plan was adopted in January( 2019 and required that a number of allocations were supported by masterplan frameworks to inform any future planning applications made.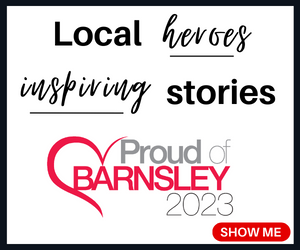 "Royston's will need to be approved by full council prior to the approval of subsequent planning applications.
"It is important to ensure the layout, appearance, built form and materials used across the site must fit in with Royston's existing urban fabric and its natural surroundings.
"The framework promotes sustainable development to support the creation of strong, vibrant and healthy communities.
"Planning for healthy and successful communities requires the provision of homes, jobs and services that people need while designing these places to facilitate healthy, active lifestyles alongside minimal environmental risk.
"It is expected that development of the site will come forward in a series of phases - these will not necessarily be delivered sequentially, however the delivery will be dependent upon the availability of infrastructure networks - highways, drainage and utilities -to serve the respective parts of the site."