Markus Schopp's Barnsley began their pre-season fixtures with a 2-1 friendly win at League Two Rochdale on Wednesday afternoon.
Carlton Morris opened the scoring in the 12th minute from a Cauley Woodrow free-kick then, seven minutes later, Liam Kitching doubled the lead from a Conor Chaplin cross after a short corner.
Schopp made ten substitutions at the break, using players such as Rudi Pache and Matty Wolfe – who are due to join loan club Efsbjerg on Friday – who formed a back three with 18-year-old summer signing Jason Sraha.
The hosts replied early in the second half with a penalty given away by Sraha.
Head coach Markus Schopp said: "In both halves we had some good things, some really good things and some things that didn't work out, but that's normal. We haven't reached anything, we have to get better in a lot of ways. This was the first game for me after two weeks in training. It's always different to see them in a game. It was so important to get a feeling for some players."
Barnsley played the ball out from the goalkeeper throughout, while using the 3-4-3 formation. Schopp said: "It was a bit of all, a bit from last season and a couple of new things we have tried. It's only for me to get a feeling of how the players play and how they feel in certain positions. I wasn't thinking as much about the formation, it was putting the guys in the position they feel comfortable. It's a process."
Barnsley's next friendly is against Sheffield Wednesday on Saturday behind closed doors on the Oakwell training pitch.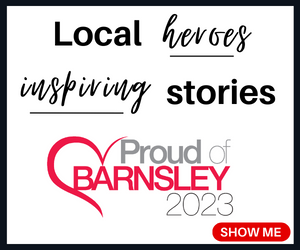 FIRST HALF: 3-4-3: Collins; Sibbick, Moon, Kitching; Brittain, Palmer, Styles, J Williams; Morris, Woodrow, Chaplin.
SECOND HALF: 3-4-3: Collins; Wolfe, Sraha, Pache; B Williams, Ritzmaier, Simoes, Miller; Thompson, Cole, Oduor.
Pictures: Keith Turner.