BARNSLEY MPs Stephanie Peacock and Dan Jarvis have urged the government to get a grip on cancer waiting lists and put 'patients first'.
Services in the town have been running throughout the last 18 months, but a report obtained by the Chronicle revealed staff from cancer departments had been moved during peak times of Covid admissions and delays in treatment had been encountered due to the availability of beds.
As well as this, social distancing requirements have meant lower-than-normal volumes of people being allowed into departments, contributing to long waiting lists for breast cancer screening and endoscopy procedures in particular.
Many in the town who have been urgently referred by their GP for cancer treatment have been left waiting up to two months, the MPs revealed, before urging the government to put in 'whatever is necessary' to reduce the backlog.
Stephanie, who represents Barnsley East, told the Chronicle: "The last 18 months have been incredibly challenging.
"Our NHS and its staff have been truly exceptional in supporting our residents and saving lives.
"Though local cancer services have continued to operate throughout the pandemic, sadly waiting lists for services have lengthened.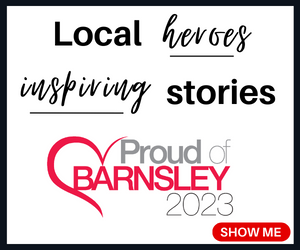 "Less than half of patients are starting cancer treatment within two months of an urgent GP referral in Barnsley and services in our area are facing real pressures.
"Our NHS needs a recovery plan to tackle waiting lists, to invest in the workers and equipment it needs, and to give NHS staff the pay rise they deserve.
"Instead, the government are prioritising another top-down NHS re-organisation, while we are still dealing with this crisis.
"The Conservatives need to get their priorities straight and start putting patients first."
Dan, who is the South Yorkshire Mayor and Barnsley Central's MP - where the town's hospital is situated - said missing out on early diagnosis will cost lives.
"As someone with first-hand experience of the devastation that cancer causes to patients and their families, I am deeply concerned about the impact of Covid on our NHS.
"Early diagnosis and treatment saves lives.
"I fully support the 'Catch Up With Cancer' campaign and have written to the Prime Minister on a number of occasions, urging him to give our NHS the funding needed to clear the cancer backlog and get services back on track.
"Moreover, as Mayor, I am pushing the government to back plans for an ambitious £50m refurbishment to the Weston Park Cancer Centre which would make a huge difference for South Yorkshire cancer patients and their families."