MORE than 100 fixed penalty notices were handed out to litterbugs and irresponsible dog owners in one area of Barnsley during this year's lockdown from January to March, according to a report.
The stats, from the North East Area Council, cover Cudworth, Royston, North East and Monk Bretton wards.
A total of 105 fines were dished out, with 91 of those for littering and 14 for dog fouling.
Cigarettes accounted for 67 per cent of the littering fines, according to the report, which was compiled by agency District Enforcement, whose officers are employed by the area council.
Midland Road, Royston, and Grimethorpe Industrial Estate accounted for the majority of incidents.
It said: Due to the Covid-19 pandemic, the nation was in lockdown for the entire duration of the quarter from January to March.
"This has reduced the number of people on the streets and hence there has been a reduction in the number of 'tickets' the officers have been able to issue compared to other quarterly results.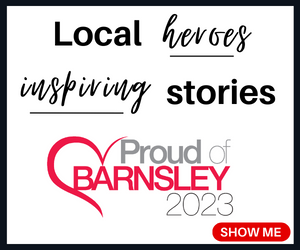 "Operations have been ongoing and all areas continue to be patrolled.
"Enforcement officers can issue fixed penalty notice fines of £100 to people who deliberately drop litter.
"Fines can be issues to anyone over the age of 11 - when a fine is paid it is an admission to the offence and prosecution can be avoided.
"For those who do not pay the FPN issued to them for littering and dog fouling offences prosecutions through the court can follow and this can lead to a fine of up to £2,500.
"Children and young people who drop litter can take part in a supervised one-hour litter-pick if they're caught littering alternatively if they can be referred to youth court if the fine isn't paid.
In the same area, 35 fines for illegally-parked vehicles were successfully given, but 68 motorists drove away.
"A parking fine can be applied to the vehicle or given to a person by a parking services civil enforcement officer if not parked legally or safely," the report added.
"The fine could be £50 or £70, depending on its severity, but this can be reduced to £25 or £35 if paid within 14 days."